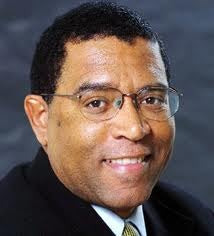 In August 2007, Oakland Post editor Chauncey Bailey was gunned down in broad daylight. Many believe that his murder was motivated by an exposé he was writing on the financial problems of the local Your Black Muslim Bakery and the renegade Black Muslim group that operated it.
Devaughndre Broussard, who confessed to doing the shooting, is serving a 25-year prison sentence.
The case of the former owner of the bakery, Yusef Bey IV, and his associate, Antoine Mackey — who are charged with actually masterminding the killing — finally got under way last week. But just after it started, it was announced today that the trial would be postponed for another week when an alternate juror called in sick.
Bailey's death inspired journalists from around the Oakland, Calif., area to continue his reporting on the bakery, which they feel is behind his death, through an initiative called the Chauncey Bailey Project. It's now been over three years since the frightening murder of the man who was once called "the James Brown of journalism: the hardest-working man in the business."
Hopefully for the people who are committed to getting to the bottom of the crime that shook up Oakland and its journalism community, justice delayed won't mean justice denied.
Read more at the San Francisco Chronicle and the San Jose Mercury News.
In other news: What Kind of Country Would Welcome Qaddafi?