It seems as though 35-year-old Police Officer Richard Haste decided to leave the New York City Police Department before the department had a chance to dismiss him, five years or so after his involvement in the fatal shooting of an unarmed black teenager in his Bronx, N.Y., home.
According to the New York Times, Haste resigned from the department Sunday after being found guilty Friday in an NYPD disciplinary review in connection with the shooting death of 18-year-old Ramarley Graham. A deputy commissioner who presided over the case ruled that Haste had used poor tactical judgment in the shooting, and recommended the officer's dismissal.
Police Commissioner James O'Neill had "fully concurred with the findings and recommendations of the trial commissioner," a statement from the NYPD read, CNN reports.
Back in January, during a hearing on departmental charges, police prosecutors accused Haste of making several mistakes when he and other officers in a narcotics unit followed the teenager from a bodega to his apartment building in February 2012, the Times reports.
Graham locked himself in his apartment. However, instead of retreating, cops forced their way into the home. Haste followed Graham into a bathroom and fatally shot the teenager. The officer claimed that he had no choice but to shoot the teen after Graham allegedly ignored orders and reached into his pants.
G/O Media may get a commission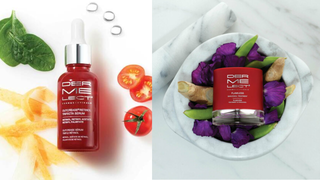 Save $19
Retinol Renewal Kit
The teen was shot in front of his grandmother and his 6-year-old brother, the Graham family said.
Haste did not face criminal charges in the controversial case. In 2012, as the Times notes, a grand jury indicted him on manslaughter charges, but a judge later tossed out those charges. A second grand jury declined to charge him in the case.
Federal prosecutors closed their investigation in March 2016, saying that there was not enough evidence to bring a criminal civil rights case against Haste.
On Sunday night, Constance Malcolm, Graham's mother, said it was wrong that Haste had not been fired before he ended up resigning, blasting both the Police Department and New York City Mayor Bill de Blasio.
"This is just another example that the de Blasio administration doesn't care about justice and accountability," Malcolm said in a statement. "My son Ramarley was gunned down and murdered by NYPD Officer Richard Haste over five years ago. Richard Haste should have been in prison, but instead of even firing him, the de Blasio administration let him resign."
In 2015 the city settled a wrongful death lawsuit brought by Graham's family for $3.9 million.
Late Sunday, de Blasio released a statement via Facebook stating that the disciplinary trial ended "with the right decision."
"Our administration has taken unprecedented steps to strengthen the relationship between police and our neighborhoods, and increase transparency through important reforms—from retraining the entire force, to deploying body cameras on officers. We are relentless in our efforts to ensure that lives will be saved as a result of the unspeakable loss of Ramarley Graham," the mayor wrote.
Read more at the New York Times and CNN.