Four New York City police officers involved in the tragic Sean Bell shooting death have been kicked off the force, according to the Daily News.
Det. Gescard Isnora, who fired the shot that set off events leading to the senseless 2006 killing of Bell in the early hours of his wedding day, will not receive his pension or health benefits. The three other officers involved — Michel Oliver, Marc Cooper and Gary Napoli — cut deals that allow them to keep all or part of their pensions.
Bell's father, William Bell, didn't find any solace in the decisions. "It really don't matter," he said. "They still have lives. Pension or no pension, they're still walking around, they'll get another job.
"My son doesn't have a chance to start over again."
Bell was killed during a 50-shot fusillade on a Queens, N.Y., street after he and two of his friends left a gentleman's club. The three men got into an argument, and undercover cops nearby witnessed the argument and believed that one of Bell's friends was reaching for a gun. Bell and his friends ran from the police into a car, which they eventually smashed into a police car. At that point, the cops opened fire, and Bell was killed.
G/O Media may get a commission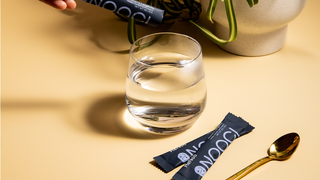 The president of the Detectives Endowment Association, Michael Palladino, condemned the firings. "The decision was disgraceful, excessive and unprecedented," said Palladino. "Stripping a cop of his livelihood and his retirement is usually reserved for cops who turn to a life of crime and disgrace the shield, not for someone whose actions were justified by both a court of law and by the U.S. Department of Justice."
Isnora, Oliver, Cooper and Napoli were found not guilty in a trial in 2008. In a subsequent civil trail, the city settled for $7.15 million.
Read more at the Daily News.