Before gunman Ismaaiyl Brinsley shot two New York City police officers, he attacked his girlfriend, leaving the distraught 29-year-old to flee to a neighbor to plead for her life, the Associated Press reports.
According to the report, Shaneka Thompson, a health insurance specialist with the Veterans Administration and an Air Force reservist, pounded on her neighbor's door, begging, "I can't die like this. Please, please help me," the neighbor told AP.
Yevette Seay said that because she wasn't sure what was going on, she spoke to Thompson through her closed door and dialed 911, but she could see the bloody woman through the peephole. "I told her to hang in there. I was afraid to ask her too many questions because she was hysterical," Seay said.
Thompson was shot in her stomach by her on-again, off-again boyfriend, Brinsley, around 5:45 a.m. on Saturday. The couple had apparently been arguing immediately before the shooting, which prompted Seay to get out of bed. "I could hear something going on, and it wasn't pleasant. Then I heard some screaming; then she went out onto her balcony and screamed for help," Seay told AP.
After taking off, the gunman made his way to New York City, where he shot two police officers in their squad car after posting anti-cop messages to Instagram. Brinsley later shot and killed himself, AP notes.
G/O Media may get a commission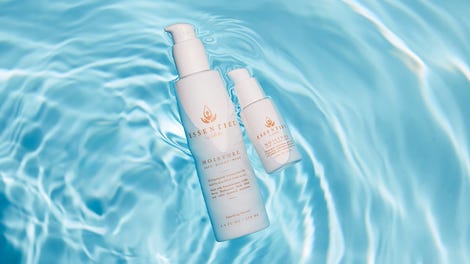 20% off
Essentiel by Adele
Thompson was taken to the University of Maryland Medical Center, where she was in critical condition but is expected to survive.
"She's my granddaughter. She's a hardworking girl, and I love her," Thompson's grandfather James Delly told AP on Monday, saying that she has been in contact with Thompson's mother.
Read more at KOMO News.