An officer with the New York City Police Department has been arrested and is facing charges of rape, sexual misconduct, sex abuse and endangering the welfare of a child after allegedly having sex with a 16-year-old girl whom he met at his church, the New York Daily News reports.
Vladimir Sosa, 38, was arrested by officers from the Internal Affairs Bureau on Tuesday.
According to the sources, Sosa, a seven-year veteran with the department, met the 16-year-old at the youth program for his church, Iglesia Metodista Libre el Remanente in the Bronx, where he is also a pastor.
"He abused his two positions of authority, both public and vestal," Bronx Assistant District Attorney Joelle Morabito said, according to the Daily News.
Sosa's colleagues at the church had a hard time believing the allegations.
"It's not true," one of the church's founders, Fernando Gonzales, told the site. "It's being made up.
G/O Media may get a commission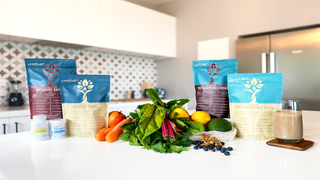 "Vladimir might have been trying to help the female in question with her spiritual life," he added, saying that he always trusted his colleague with his own three daughters. "It might have happened that because of her young age, she confused the situation."
However, the family of the girl says it's the other way around.
"She's doing very bad. … She used to be a top student, a virgin, a girl that was in love with God, and this man seduced her," a family friend who knows Sosa said. "She is crying, very depressed. … I can say that he destroyed her life."
The relationship was discovered after the teen's mother found disturbing texts on her phone. The girl admitted to the relationship, at which point her mother went to the police.
According to the Daily News, it is believed that the relationship had been going on for at least a year and that Sosa had consensual sex with the girl at least three times.
Sosa's attorney denies all accusations, claiming that Sosa and the teen have never been alone in the same room together.
Read more at the New York Daily News.