A Brooklyn, N.Y., woman is suing for unspecified damages after she claims a police officer called her a homophobic slur before he attacked and falsely arrested her, the Huffington Post reports.
Stephanie Dorceant, 29, and her ex-girlfriend Nandi Allman filed the lawsuit in a Brooklyn federal court Monday, just two weeks after Dorceant was cleared of all charges related to allegations that she assaulted the officer, the site notes.
The incident stemmed from a July 11 encounter when the couple were walking back to their apartment in the Flatbush section of Brooklyn. Off-duty Police Officer Salvator Aquino, who was not in uniform, allegedly bumped into Dorceant from behind. 
"When Ms. Dorceant asked Police Officer Aquino whether he was 'alright' he responded in sum and substance 'Mind your own business you f—king d—e,'" the lawsuit claims. Dorceant confronted Aquino, telling him not to speak to her that way. That was when Dorceant claims that he assaulted her.
"[Aquino] then attacked me, punched me in the face a number of times, choked me and called me several more anti-gay slurs. When he had his hands around my neck, I truly thought I was going to die. I could not breathe. The only way I could get him to stop attacking me and my girlfriend was to bite him," she recalled in a statement given that summer. 
G/O Media may get a commission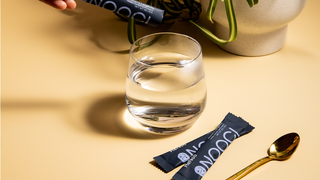 Other officers soon arrived on the scene, but rather than being a saving grace, Dorceant claims, they promptly arrested her and her then-girlfriend. 
"When other police officers showed up, I thought we were saved. That was not the case. It turned out that this man was an off-duty police officer. Instead of helping me and my girlfriend and arresting our attacker, more officers piled on top of me, slamming me onto the pavement and putting their knees on my neck, shoulders and back. They then put us both into handcuffs and threw us into a holding cell in the precinct. After being processed at the precinct, I was taken to the hospital, and then to central bookings," she added in the same July statement. 
To make matters worse, according to the lawsuit, the central-booking facility was "filthy," with "toilets … covered in feces, urine and other types of human discharge and … no beds or cots for plaintiff and other detainees to sleep on."
Dorceant had to be treated at the hospital for injuries including "bruising to her face and body, cuts and abrasion to numerous areas of her body, burst blood vessels in her eyes," the lawsuit states, according to the Huffington Post. 
Dorceant ended up being arraigned on charges of assault, menacing, resisting arrest and harassment. Aquino claimed that she was the one who attacked him, punching him in the face and repeatedly biting him. Dorceant said that during the arraignment, prosecutors read aloud a statement from Aquino, voicing concerns that he "might have HIV" from her bites. According to the Huffington Post, Dorceant said she later took an HIV test, which came out negative. 
She was transferred to the jail at New York's Rikers Island, where she spent over a day before Allman paid her $1,000 bail. 
The couple have denied Aquino's claims, and on Dec. 1 a grand jury dismissed all charges against Dorceant, who now says she suffers from post-traumatic stress disorder. The pending criminal charges ended up causing a rift in her relationship with Allman, and the couple have since broken up. 
"I keep having nightmares that [police are] trying to kill me," Dorceant said. "I woke up shaking, my heart was tremoring. I had to call my sister to calm me down because I dreamt that I was in jail and a cop tried to molest me and it felt very real. I constantly keep having this fear they're going to take me, or this is all a dream and I'm actually back in Rikers." 
The former couple are now seeking unspecified damages for several civil rights violations, including battery, unlawful stop, malicious prosecution and false arrest, the Huffington Post notes. 
"We are gratified the grand jury threw out the case against Ms. Dorceant, but that decision is merely a first step toward obtaining justice for our client, seeing her attacker charged criminally, and sending a message to the Brooklyn District Attorney's Office and the NYPD that New Yorkers of all races, religions, genders, ethnicities and sexual persuasions will tolerate nothing less than fair treatment and equal protection under the law," Dorceant's lawyer, Benjamin Zeman, said Monday. 
Read more at the Huffington Post.