A Queens, N.Y., man was locked up at New York City's Rikers Island jail for nearly five months without knowing that his freedom could have been obtained with loose change, the New York Daily News reports.
Aitabdel Salem, 41, remained at Rikers from November 2014 to April 2015, despite the fact that his bail cost only $2.
Salem's bail had been set at $25,000 after he allegedly attacked a police officer who was arresting him for allegedly stealing a coat at a store in November 2014. However, he got lucky after prosecutors could not get an indictment, and was ordered released on Nov. 28, 2014, over the police-assault charges.
However, he still had two minor offenses, including tampering and mischief charges, that were set at a dollar each, and he could not be released until they were paid. This fact, however, was not revealed to him until months later.
"[Salem] was shocked and dismayed and frustrated that his case was unconscionably mishandled and there was no communication by his attorney telling him his bail was $2, which he could have made at any moment," Glenn Hardy, one of Salem's new attorneys, told the Daily News.
G/O Media may get a commission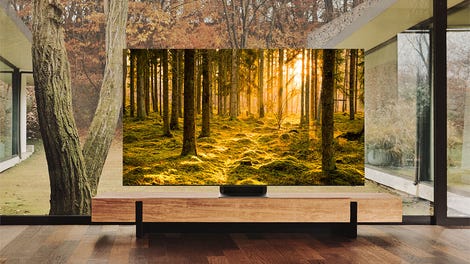 Up to 40% off
Samsung Smart TVs
Salem, an Algerian native, blamed his original Legal Aid Society attorney for not informing him of his newfound luck. After Salem found out, he made bail in April 2015 but failed to appear at an arraignment in May of that year, and ended up being charged with jumping bail. Because he missed that court date, Salem is once again back at Rikers, this time with a $30,000 bail. His new lawyers have argued that a letter that was reportedly sent to Salem had been stamped "Returned to Sender" by the post office.
"You can't do what you don't know, and if you're a defendant in a criminal case, you certainly have a right to rely upon the system what your next court date is," Theodore Goldbergh, Salem's other attorney, said.
Read more at the New York Daily News.