A Brooklyn, N.Y., man reportedly researched some two dozen variations of "Can being hit in the stomach cause a miscarriage?" mere months before he and an accomplice allegedly attacked his very pregnant girlfriend in the hallway of her building, the New York Post reports.
"What happens if you get hit in the stomach while pregnant?" was reportedly one of the many online searches Torey Branch made two months before the March 28, 2014, attack on Mia Jones, 35. 
"What happens if a pregnant woman gets hit in the stomach?" reportedly followed days later, police detectives told jurors during Branch's criminal trial, referencing data uncovered on a phone reportedly used by Branch.
There were more than 24 searches in the same vein, all of which Branch had deleted from his search history. Branch used a prepaid Blackberry registered under a false name to make the searches. It was also the phone he used to text Jones. The last search was made about two weeks before the attack. 
G/O Media may get a commission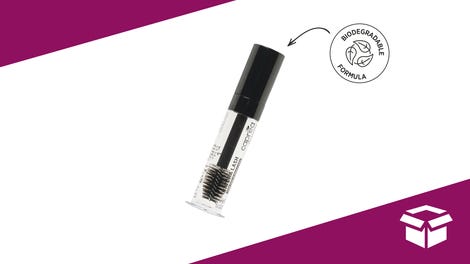 It's $8
20% Off Lash + Eyebrow Serum 2.0 - Caprea Beauty
Jones was returning home from an appointment back in March 2014 when she was brutally beaten by two masked men in New York City's Brooklyn borough. According to the New York Daily News, she testified that she was grabbed from behind by Branch and another man and was repeatedly punched and kicked in the face and stomach, which made her miscarry. Jones, who was seven months pregnant at the time, had to undergo an emergency cesarean section to remove the baby's remains from her uterus. 
"I just wanted to hold her; I wanted her to breathe and wake up. She was lifeless […] so innocent and beautiful. I loved her with all my life," Jones testified, according to the Daily News. 
Jones, who has three children, according to the Daily News, testified in court that Branch had offered her money to get an abortion, but she refused. Nonetheless, Branch still tried to make appointments for her, despite her refusal. 
The beating also severely injured Jones, who suffered two fractured eyes and needed two blood transfusions and stitches for the wound to her eye. 
Branch faces multiple charges, including burglary, abortion and criminal trespass; if convicted, he could face up to 25 years in prison.
Read more at the New York Post and the New York Daily News.