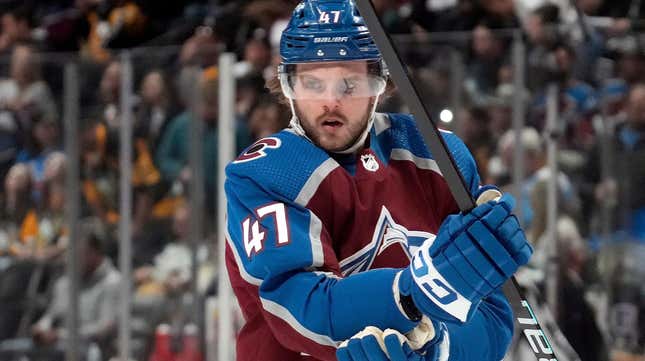 On Friday, Arizona Coyotes athlete Alex Galchenyuk had his contract with the NHL team terminated after an incident with police during a traffic stop last weekend. According to a Scottsdale Police Department report, Galchenyuk behaved aggressively toward officers after he allegedly crashed a car into a sign and repeatedly hurled a racial slur at a police officer in training.
Fighting "Lie-abetes": How To Spot And Combat Disinformation and Conspiracies In Politics | The 411: Part 2
In addition, the report stated that Galchenyuk also threatened to have two officers killed during the stop. The forward claimed to have connections in Moscow and said "I'm gunna chop you, your wife, your daughter." He also reportedly stated: "One phone call and you're all dead, your whole family, your bloodline is dead." The officer he directed his racist ire toward was Black.
The Coyotes ultimately terminated Galchenyuk's contract due to a material breach of terms just one day after he was placed on unconditional waivers."We are aware of the incident involving Alex Galchenyuk and strongly condemn this type of behavior," the Coyotes explained in a statement.
"Once the club was made aware of the allegations, we immediately began the process of terminating his standard player's contract through the proper channels in conjunction with the National Hockey League." The police report stated a witness informed police of a white BMW had hit a curb and sign. A training officer and a trainee arrived on the scene and saw Galchenyuk on the ground about 20 feet from the car.
The officers then saw another man place him in the passenger seat before driving off. The car was pulled over and police observed that both men were extremely impaired. Galchenyuk is now facing charges of property hit and run, resisting arrest, disorderly conduct, failure to obey and threatening or intimidating.