Two week after Leslie Jones' controversial segment on slavery, I was very worried about this week's season finale of Saturday Night Live. With the frenzy surrounding what happened between Solange, Jay Z and Beyoncé in that elevator last week, I was sure a sketch was coming.
For the past week across Twitter, gossip sites and even mainstream media, Solange has been the butt of jokes that pathologize her as violent, angry and unstable. Knowing SNL's history reinforcing stereotypes of black women, there were a lot of ways this could have gone wrong, but I was pleasantly surprised. For me, it was a breath of fresh air for SNL—which for 39 years has too often relied on degrading stereotypes—to write a sketch about Solange, Jay Z and Beyoncé that managed to feel fresh and unexpected.
It was great to see Maya Rudolph show up Saturday to play Beyoncé, but it was also a harsh reminder that after she left, it was six years before SNL hired another black female cast member. Hiring Sasheer Zamata, along with writers LaKendra Tookes and Leslie Jones, was a long-overdue first step toward addressing the lack of diversity on-screen, as well as the show's continued stereotypical portrayals of black women. Having someone to competently play first lady Michelle Obama and Olivia Pope from Scandal was an important acknowledgment of the tremendous role black women play in American culture.
But as often as Zamata has played African-American cultural icons, she has also depicted the same degrading stereotypes of black women that SNL has produced for 39 years, like Donald Sterling's "new black mistress," who is loud, rude and materialistic: She's proud to trade sex for a Lexus.
Throughout the season, I've been reflecting on Zamata's roles and what they say about how black women exist in the SNL universe. It was telling that after she played Solange in the opening sketch of the finale, we didn't hear from her for the rest of the show. Her name gets called to play stereotypes and superstars, but none of her roles thus far have challenged the show's narrow portrait of who black women are.
G/O Media may get a commission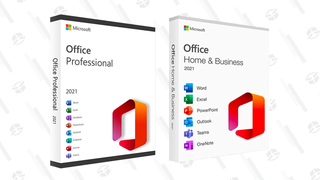 89% off
Microsoft Office Professional 2021 Lifetime License
Since Zamata, Jones and Tookes arrived at SNL, a handful of sketches have mined racial tensions as a source of humor. The jokes revolve around how white characters feel uncomfortable discussing the subject of race, while ignoring any black perspective on these exchanges. One example is a sketch about a casting call for 12 Years a Slave. In it, white male actors balk at the prospect of auditioning to say vile, racist things in the presence of a black actress, played by Zamata, and cameraman, played by Jay Pharoah.
The viewer never learns how Pharoah's or Zamata's character experiences the interaction. As with the "28 Reasons to Hug a Black Guy Today" music video, the black characters exist as one-dimensional foils to exorcise white discomfort about interacting with black people. All we know about these characters is that they're black, which means that SNL is having a conversation about race—but one in which only the white people get to talk.
After ColorOfChange.org publicly demanded that SNL Executive Producer Lorne Michaels hire a black woman and begin creating more-nuanced roles for black women, I'm not surprised that SNL has used the opportunity to look for humor in racial tension. The influence of talented black writers and performers is clear in sketches like "Black Jeopardy," but even then, the focus was on the insecurities of guest host Louis CK's white-professor-contestant character. It's hard not to reach the conclusion that the white anxiety on-screen might be a reflection of what's going on behind the scenes.
Seeing the show struggle and evolve with race as a subject matter this season is exactly why Leslie Jones' controversial segment on "Weekend Update" was so disappointing. What Jones' segment meant (and how it missed the mark) within the greater context of mainstream media's current obsession with Lupita Nyong'o and a broader discussion about how society values black women has already been discussed thoughtfully here, here and here. But what's even more painful is that SNL stumbled while doing something that it doesn't do very often: It had a black woman address the audience directly in her own voice.
Since we launched our campaign, friends, colleagues and ColorOfChange.org members have asked me, "Why are you bothering with SNL? It's never been for us." For 90 minutes each week, SNL tries to reflect back to the country a humorous portrait of American popular culture. When our role in that portrait lacks depth or nuance, it shapes how audiences perceive us in real life. That's why we've been talking to executives at NBC Universal about how black people are depicted on SNL and other programs on their networks.
Research shows that the negative perceptions of black men and women that form in TV audiences' minds as a result of dehumanizing portrayals translate into greater chances that we'll be shot by the police, receive diminished attention from doctors and get less consideration when applying for jobs, loans and educational opportunities. SNL may never be a "black show," but what happens on its stages matters.
Adding black women to the cast and writers' room was a big first step, but Saturday Night Live has some choices to make as it prepares for its 40th season next fall. After Saturday's cold open, I couldn't help feeling a little more hopeful: Perhaps, next season, the writers' room can get it right. Only time will tell. We'll be watching.
Rashad Robinson is executive director of ColorOfChange.org, the nation's largest online civil rights organization. Follow ColorOfChange.org on Twitter.
The Root aims to foster and advance conversations about issues relevant to the black Diaspora by presenting a variety of opinions from all perspectives, whether or not those opinions are shared by our editorial staff.
Rashad Robinson is executive director of Color of Change, the nation's largest online civil rights organization. Follow Color of Change on Twitter.