The Washington Post is reporting that a spokesman for Newt Gingrich says that the former House speaker will announce Wednesday that he is running for president. Rick Tyler said that Gingrich will make the announcement by Facebook and Twitter. He will give an interview to Fox News later that night. Gingrich will offer his first speech as a presidential candidate at the Georgia Republican Party Convention on Friday.
Gingrich has been raising money and assembling a campaign team for months. He was suspended from Fox News back in March, which increased speculation that he would be running for president. Getting into the race marks a comeback attempt by the former Georgia congressman, who stepped down from the House in 1998 after four tumultuous years as speaker. He had led the GOP to its first majority in the House in 40 years.
So Mr. Gingrich is finally throwing his hat into the ring. Someone should probably tell his handlers that you make the announcement via Twitter or Facebook without notifying people that you are making the announcement via Twitter or Facebook to demonstrate how much "juice" you have in the new-media world. If influential folks are following you, there's no need to announce the announcement.
On another note, we wonder if Herman Cain's slam dunk at the GOP's first 2012 presidential primary debate, hosted by the South Carolina Republican Party, had anything to do with the announcement. Apparently the former CEO of Godfather's Pizza set it off, winning the debate hands down. Perhaps Gingrich is recognizing that he isn't the only player in the game and needs to step it up a bit? Then again, making the announcement before delivering a speech in his backyard will demonstrate the major support that the politician has maintained over the years in his home state.
Read more at the Washington Post.
In other news: 'Thor,' 'Fast Five' and 'Jumping the Broom' Top Hollywood Weekend Box Office.
G/O Media may get a commission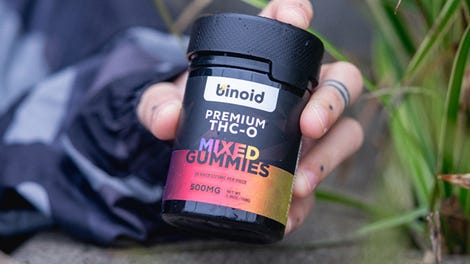 25% Off + Free Shipping
Binoid THC-O Gummies
Like The Root on Facebook. Follow us on Twitter.