The first black woman accredited to cover the White House was honored with her own life-sized statue at the Newseum Friday, in Washington, D.C., the Associated Press reports.
Alice Allison Dunnigan, who faced both sexism and racism during her career, was tapped to be the Washington bureau chief for the Associated Negro Press, after a stint at The Chicago Defender. Dunnigan's role had her writing about government and politics for 112 black newspapers. In 1947, she made history when she received White House press credentials and joined the White House traveling press corps covering President Harry Truman's re-election campaign in 1948.
She went on to cover Presidents Dwight D. Eisenhower and John F. Kennedy before taking positions in the Kennedy and Johnson administrations. She died in 1983 in Washington, D.C., at age 77.
The AP outlined some of the racism and sexism she faced:
For example, she was kept from covering an Eisenhower speech in 1953 because it was in a whites-only theater. Later, Dunnigan was made to sit with servants to cover the funeral of Ohio Sen. Robert Taft.
In addition to the indignity of racism, Dunnigan was often paid less than her male colleagues in the black press and forced to justify herself in situations where male reporters were welcomed.

"Race and sex were twin strikes against me. I'm not sure which was the hardest to break down," Dunnigan has been quoted as saying.

But she didn't let any of that stop her, friends and relatives did. She was the first black member of the Women's National Press Club, and the first black woman to belong to the House of Representatives and Senate press galleries and the State Department press corps.
G/O Media may get a commission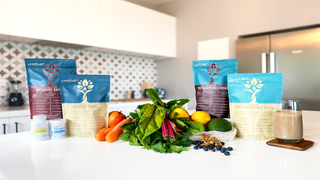 "Monuments inform us of our past, but they also lead us toward our future," Amanda Matthews, who made the statue, said just before the it was unveiled. "Alice Dunnigan envisioned a future of equality and she dedicated her life to that vision as a teacher, a journalist, an editor and a champion for civil rights and women. She is why we're all here today, to continue to support that vision."
In December, the statue will be moved to the West Kentucky African American Heritage Center in Dunnigan's hometown of Russellville, Kentucky.