We have another reboot, y'all. This time, we're gentrifying New Jack City.

According to Deadline, Warner Bros. will be rebooting the 1991 "neo-noir gangster film" with Malcolm M. Mays (Snowfall) penning the script.

Sigh. As that old man in New Jack City yelled, I yell to Hollywood reboot-happy executives, "Idolater! Your soul is required in hell!"

Deadline broke down the 1991 flick:

The original movie, directed by Mario Van Peebles and written by Thomas Lee Wright, boasted a star cast that included Wesley Snipes, Ice-T, Chris Rock, Flavor Flav, Allen Payne, Judd Nelson and Peebles. Snipes played arrogant New York City drug lord Nino Brown during the 1980s crack epidemic. Ice-T portrayed Scotty Appleton, a detective who goes undercover in Nino's gang, the Cash Money Brothers, to bring down the drug lord for taking the life of his mother. Rock was "Pookie" Benny Robinson, a former stick-up kid who becomes homeless and poor after Appleton shoots him in the ankle. Pookie becomes a crack addict and eventually a police informant and infiltrates the Cash Money Brothers.
Of course, with most reboots, there is an assimilation into current times. Instead of a crack epidemic, will the drug of choice be meth? Or painkillers, while focusing on the mainstream opioid crisis? Or will they go the Dope route and do some crypto-drug dealing with Bitcoin as the currency?

The possibilities are endless and since Snipes is fully ensconced in his comeback era (Dolemite Is My Name, Coming 2 America), I'm highly expecting a cameo from him as the now-literally-retired Nino Brown comes back from the dead to shade the newest kingpin of the land: "Cancel that bitch!"

G/O Media may get a commission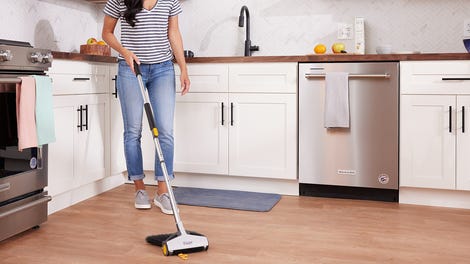 BOGO 50% Off
Flippr - BOGO 50% Off
We actually don't have any casting news at the moment as this development is still "in the works." There's also no director currently attached. The original film's producer, Doug McHenry, will be returning to produce along with Bill Gerber (A Star Is Born). We'll certainly keep you posted as more significant details arise.

Do I think most reboots don't need to be a thing? Yes. Will my curiosity get the best of me and have me in the theater with my hoodrat friends watching this newest iteration? Also, yes.