Cinematographer Hans Charles wanted to visually frame the Wu-Tang Clan and all of their personas in a way that celebrated each of them as thriving black men in America. Likewise, director Sacha Jenkins understood that the real story in their four-hour documentary on Wu-Tang's music and legacy is really about "black men who knew each other as boys coming together and using their creativity to overcome the madness they faced growing into young men," Jenkins said.
In an exclusive interview with The Root, the pair shared that their collaboration will result in the most comprehensive, visual story to date of the Clan with a new, as yet untitled documentary that's due out next year.
"Rappers who have been able to make it, who have been consistent, managed the height of their career and still manage a career after hit records and have cultural influence are genuinely smart people," said Charles about Wu Tang, "We tend to overlook that about them and think it's just luck."
Wu-Tang—whose original members included RZA, GZA, Raekwon, Method Man, Ghostface Killah, Inspectah Deck, Masta Killa, U-God and the late, great Ol' Dirty Bastard—may be the one of the few rap group from the early '90s who still tours and brings an inter-generational excitement to everything they touch. The group spawned all kinds of ancillary Wu-related content—including books like The Wu-Tang Manual, the Wu-Wear fashion line, The Nine Rings of Wu-Tang comic book series, not to mention the countless solo albums from individual members and affiliate members like the Killa Beez. RZA and GZA even kicked it in a movie with Bill Murray.
G/O Media may get a commission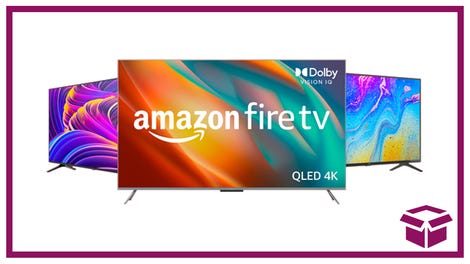 Ooh. stunning.
New Amazon Fire TVs
For Charles and Jenkins, telling Wu-Tang's story is partly telling their own hip-hop story. Charles grew up in Connecticut listening to New York radio. Since then, he has shot for Spike Lee and, most recently, for a critically acclaimed documentary on Ellis Haizlip and the groundbreaking PBS show, Soul! He was nominated for an Emmy for his cinematography for Ava DuVernay's 13th and has his first feature film, I Angry Black Man, coming out next year.
For Jenkins the connections are even more personal. He published the first cover story on the group in 1992, before anyone knew them, for his startup newspaper, Beat Down. He has since produced documentaries on hip-hop—Fresh Dressed, about the mainstreaming of hip-hop fashion, and Showtime's Word is Bond, about hip-hop's Bronx-born history.
Charles' and Jenkins' collaboration on Wu-Tang is a comprehensive history culled from exhaustive interviews with every member of the group, family members and archival footage.
"We really went in," said Charles. "Their story origin in and of itself is so fascinating and so layered."
That origin story begins in Staten Island, the forgotten borough of New York, and a character itself in the film.
"There's no way you can talk about Wu Tang without talking about the importance of Staten Island," said Charles. "We walked the hallways where they grew up. You'll be surprised when the brothers talk about how it shaped them and what it meant to them."
Jenkins agrees, adding, "A lot of their mothers migrated from Brooklyn because they heard it was a better quality of life. Eventually they discovered that all the things they were trying to escape in Brooklyn followed them to Staten Island.
"They were unabashedly from the projects, and not changing who they were to fit in or to entertain people. They were talking about their lives and what they were up against and people found it relatable," said Jenkins. Their unfiltered rawness, quirky hobbies and obsessions, and Five Percent-inspired philosophies resonated with people from all walks of life. "We listened to Wu-Tang to survive private school, in college they got us through," said Charles. "They were helping the black nerds, too."

At the Anthem in Washington, D.C., earlier this month, the now 10-member Clan (longtime collaborator Cappadonna became an official member in 2007) came together for their reunion tour to celebrate the 25th anniversary of Enter the Wu-Tang (36 Chambers), with Redman, another longtime collaborator, as the opening act. ODB was replaced by his son, the Young Dirty Bastard, who is the spitting image of his father, down to the comic and manic shimmy, shimmy ya ya-ing across the stage with all of the mannerisms of his father. Raekwon, now a wine connoisseur, has a little more weight around his mid-section, and GZA, a vegan now, has a little less hair, but they still brought the same energy to their stage show that always ends with fifty-eleven people onstage.
The crowd, many dressed in Wu-Wear, featured everybody from white people from the cornfields of Iowa to elderly couples, wanna-be-thugs and actual thugs. The eclectic crowd was just more proof that with RZA as the philosophical leader, the group continues to have a profound worldwide cultural impact.
"Wu Tang for many people around the world was their introduction to hip hop. Around the world they don't see Wu Tang as a rap group, they see them as embodying the essence of what hip hop really is," said Jenkins.