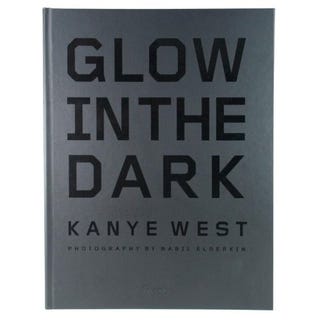 The Daily Beast's Isabel Wilkinson reports on the artist's new book, "Glow in the Dark."
"…whatever you might think of West, what is clear is that inside this human tinderbox is a vulnerable man, which is what comes across in his latest offering—the very restrained, very sleek coffee table book called Glow in the Dark."
"The book, co-authored with photographer and director Nabil Elderkin, documents the visual journey of West's 2008 tour of the same name. It follows West from the dark dressing rooms of the U.K. to playful moments backstage with Rihanna, to performing for a sold-out Madison Square Garden. It also features an interview between West and director Spike Jonze, the text of which is interspersed with the photography."