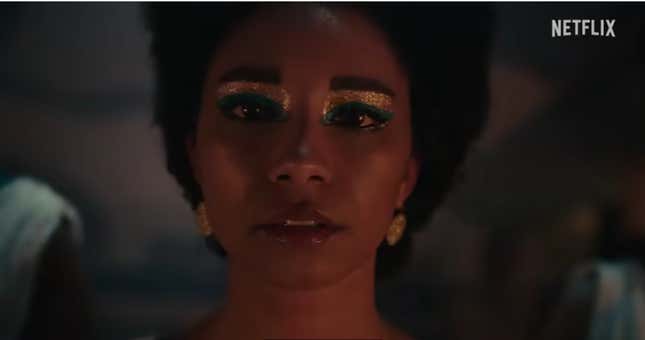 In response to Netflix's upcoming docudrama African Queens, which sees a Black woman in the role of Cleopatra, Egypt (yes, the country) is attempting to bring some "correction" by releasing a documentary of its own.
Bill Russell: Legend On Netflix Is Our TV Pick This Week
According to Variety, on Wednesday, it was revealed that the Al Wathaeqya channel—a subsidiary of Egypt's state-affiliated United Media Services—will begin production on its own project to showcase what they believe is Cleopatra's true heritage and history. It will also reportedly include the "utmost levels" of research and accuracy. The latter point is particularly interesting, especially since the queen's exact ethnicity has been a point of contention between historians and academics who argue that because she was born in Egypt, she is of African descent and not European, though she belonged to a Greek dynasty. (If we look at the map, we'll see that Egypt is a country in Africa so I'm not really sure why that's being contested, but I digress.)
What's more, Adele James—the actress playing the role, who is a lighter-skinned Black woman with mixed heritage—and the director, Tina Gharavi, have both spoken out in defense of the forthcoming project. In an op-ed for Variety last month, Gharavi said:
"Why shouldn't Cleopatra be a melanated sister? And why do some people need Cleopatra to be white? Her proximity to whiteness seems to give her value, and for some Egyptians it seems to really matter.

"After much hang-wringing and countless auditions, we found in Adele James an actor who could convey not only Cleopatra's beauty, but also her strength. What the historians can confirm is that it is more likely that Cleopatra looked like Adele than Elizabeth Taylor ever did."
The first installment of African Queens is available to watch now on Netflix.