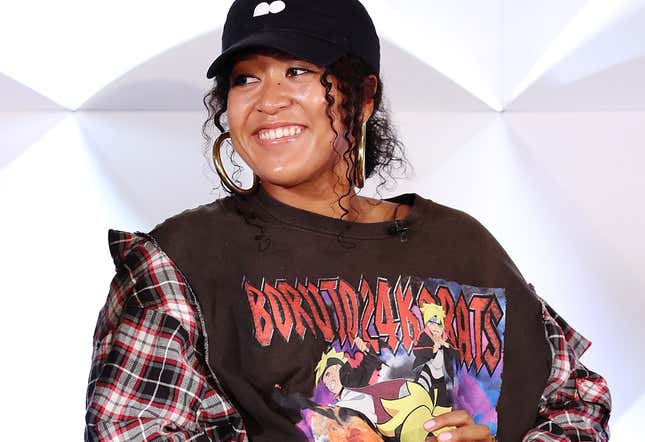 On Saturday, Australian Open organizers announced that two-time champion Naomi Osaka would not be competing at the 2023 tournament. Now, the tennis superstar has revealed the joyous reason that she's taking a break from the court. On Wednesday, Osaka announced on social media that she is expecting her first child.

Naomi Ackie On Balancing Her Portrayal Of Whitney The Superstar And The Human Being
Accompanied by a sonogram photo and the caption, "Can't wait to get back on the court but here's a little life update for 2023," the two-time US Open champion posted a message revealing the news.
"The past few years have been interesting to say the least, but I find that it's the most challenging times in life that may be the most fun. These few months away from the sport has really given me a new love and appreciation for the game I've dedicated my life to," she wrote. "I realize that life is so short and I don't take any moments for granted, everyday is a new blessing and adventure. I know that I have so much to look forward to in the future, one thing I'm looking forward to is for my kid to watch one of my matches and tell someone, 'that's my mom,' haha. 2023 will be a year that'll be full of lessons for me and I hope I'll see you guys in the start of the next one cause I'll be at Aus [Australian Open] 2024. Love you all infinitely. I don't think there's a perfectly correct path to take in life but I always felt that if you move forward with good intentions you'll find your way eventually."
Though she doesn't mention him in her post, Osaka has been dating rapper Cordae since 2019. Currently ranked No. 47 in the world, the four-time Grand Slam champion's last match on the WTA tour came in September at the Toray Pan Pacific Open in Tokyo. She withdrew from her second-round match due to illness. Naomi remains extremely popular with tennis fans and, while she will be missed on tour, we all wish her nothing but happiness and joy during this special time.