A judge has ordered the release of the names of the six members of the jury that acquitted George Zimmerman in the shooting death of 17-year-old Trayvon Martin, the Orlando Sentinel reports.
After previously ordering that the jurors' identities be kept confidential, Circuit Court Judge Debra Nelson granted access to the names in a March 21 ruling, the Sentinel reports. The case involving Zimmerman, who is white, and Martin, who was black, polarized public opinion.

Zimmerman's lawyers in June asked the judge to keep the names secret until six months after the verdict, which came on July 13, 2013. The judge set no time limit then but noted in her new order that the names had been withheld more than eight months.
Nelson's decision comes after an inquiry last month by the Sentinel. Efforts to reach the jurors by phone and in person Thursday were unsuccessful, the paper reports.
In Florida, the Sentinel reports, the names of jurors are typically public and are announced and used by the judge and attorneys during jury selection.
G/O Media may get a commission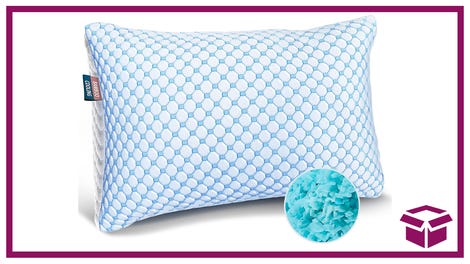 23% off
Nestl Cooling Pillow - Queen Size
In a letter addressed to Nelson, Sentinel lawyers asked how long she planned to maintain the secrecy of the jurors' identities, saying it was already "well past the six month 'cooling off' period requested by the defense."
On July 13, Zimmerman was found not guilty of second-degree murder in Martin's death, sparking protests nationwide.
Juror B29, who identifies herself as Maddy and was the only minority member of the panel, spoke out soon after the trial, telling Good Morning America that the verdict was reached through a strict interpretation of the law. Another member of the panel, known then as juror B37, told CNN's Anderson Cooper that Zimmerman "didn't do anything unlawful."
Read more at the Orlando Sentinel.