On Dec. 28, 1998, police officers in Riverside, Calif., opened fire on Tyisha Miller as she lay unconscious in her Nissan Sentra. The 19-year-old was driving with her 15-year-old friend when the car's tire went flat and the duo pulled off the side of the road. After a stranger drove Miller's friend to get assistance from her family after they found that the spare was also flat, Miller waited in the car and eventually passed out with the car running, doors locked, music blasting and a gun in her lap.

When her relatives arrived, they found that they couldn't wake her up and decided to call 911. Four Riverside police officers arrived on the scene with their guns drawn after being made aware that Miller had a gun. Attempts to wake up the teenager were unsuccessful, so the officers decided to force their way into the vehicle in fear that Miller might be in need of medical attention. One of the officers smashed the driver's-side window, which startled Miller. What exactly took place at that moment remains up for debate. However, police fired 23 shots, with Miller being struck 12 times, including four in the head.
When we discuss the growing list of African Americans who have been shot down by police, the story of Tyisha Miller is often overlooked. But thanks to Gus Krieger's film My Name Is Myeisha—based on Rickerby Hinds' stage play Dreamscape—it's a two-decade-old story that we won't soon forget.
It's safe to say that you will not see another movie like My Name Is Myeisha. The film, which premiered at the Slamdance Film Festival, which focuses on low-budget independent films, takes on the narrative of police brutality against African Americans and spins it on its head. Unlike other movies that have tackled the epidemic of police officers gunning down African Americans, My Name Is Myeisha takes a totally different approach that is both unique and absolutely heartbreaking.
G/O Media may get a commission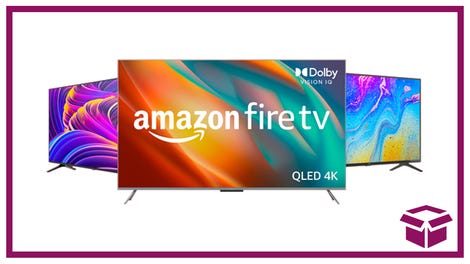 Ooh. stunning.
New Amazon Fire TVs
Starring Rhaechyl Walker in the lead role of Myeisha, the film is an artistic revelation that uses hip-hop, spoken-word poetry and dream sequences to recount the final moments of the character's time on earth before a hail of bullets took her life. The movie is a fictionalized telling of Tyisha's story.
"I was unfamiliar with the story of Tyisha Miller," Walker, who also played Myeisha in the stage play, tells The Root. "When Rickerby sent me the script is when I did my research, and it turned my life upside down in the best way possible."
Walker delivers a zestful performance that outlines Myeisha's aspirations through dream sequences that happen to coincide with the number of times that she was shot. Instead of being about another slain African American defined by their death, My Name Is Myeisha sets out to tell the story of a young black woman's aspirations that were tragically cut short before she had the opportunity to see them come to fruition.
It's a unique method of storytelling that translates well with the charismatic Walker and her co-star, John Merchant, dominating the screen time. Merchant is especially integral to the film because he plays multiple characters and is the creative force behind each sequence. It's a tragic hip-hop musical that makes excellent use of its minimal resources.
For Walker, it also proved to be therapeutic and helped her rediscover who she was.
"It was my real introduction to hip-hop," Walker reveals. "Of course I heard it, but I didn't grow up listening to it. I had this idea in my mind that if you listen to hip-hop, you were a certain type of person. It was really naive, but when I met John, and doing this play, I was able to rediscover what hip-hop really is, and it was a whole new world. I didn't know there was this place I could belong."
It's incredibly engaging as we get to look at Myeisha's past, present and what could have been her future. Although it's fictional, one has to wonder just how much was taken away from the real Tyisha Miller that fateful night.
The final sequence is especially traumatic as a re-enactment of the moments leading up to the shooting finds Myeisha on the outside looking in while the bullets tear through her body. While discussing this, Walker is nearly brought to tears, despite having been involved with the play for five years before filming the movie.
"It's always difficult for me to watch. Even with the first gunshot, and she falls back on the slab, I lose it," she says. "The last 10 minutes have a lot of emotion, anger, hurt and happiness. We get to see Myeisha's life through her eyes, but it's painful to know that this is still happening today. I hope the people who see this are angry, and I hope they want to do something about these police shootings."
Walker's performance as Myeisha won her the Slamdance Acting Award, while the film took home the Audience Award in the Beyond Feature category. It's well-deserved because My Name Is Myeisha is both a beautiful and a heartbreaking piece of art rooted in reality. It may not hit movie theaters because of the budgetary constraints, but it has a ton of heart and is worth going out of your way to find.
"We're changing film and the way stories are told," Walker says. "A hip-hop musical? Really? Yeah, that works."