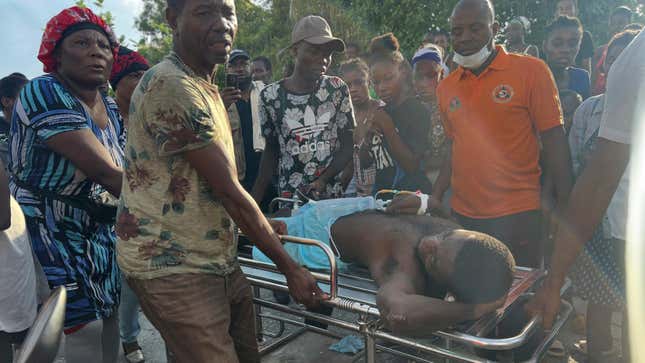 An earthquake in southern Haiti with a preliminary magnitude of 4.9 happened early Tuesday. At least four people died and 36 more were injured, according to authorities. Per the U.S. Geological Survey, the earthquake occurred before dawn near the city of Jeremie at a depth of six miles (10 kilometers).
$850 Per Month for Black Women in Atlanta
Haiti's Civil Protection Agency confirmed that two homes collapsed in the disaster, and a vital path connecting Jeremie and Les Cayes was blocked. Three of those who died were found under a collapsed house where rescuers attempted to look for more people the agency also stated. Several children were also injured.
Haiti's Bureau of Mines and Energy geologist and engineer Claude Prepetit explained to Radio Caraibes that smaller earthquakes that happened earlier this year in southern Haiti contributed to the bigger one that occurred on Tuesday. It happened nearly two years after a 7.2 magnitude earthquaked affected southern Haiti and left more than 2,200 people dead.
Back in 2010, a quake with a magnitude of 7 7 quake near capital Port-au-Prince killed at least 200,000 people and left widespread devastation in its wake. Tuesday's events come after Haiti was working to recover from heavy floods over the weekend. Intense rainfall caused several rivers throughout Haiti to overflow, which led to flash floods, landslides and rockslides.
The floods left at least 50 people dead and injured nearly 150 more. In addition, 31,600 homes were flooded. "My government, in concert with national and international institutions, is taking urgent measures in order to meet the demands of the hour," Haitian Prime Minister Ariel Henry tweeted about the catastrophe. Henry also has asked for international assistance.