Editor's note: During Black History Month, the focus is usually on historical figures who loomed larger than life, paving the way for the progress we experience today. But black history isn't just about telling stories of our past. History is being made every day and has been made throughout our lives; it's not just in books. It walks among us. So this month The Root is asking a group of writers to tell us about the personal and pivotal events from their own lifetimes in a series we call My Black History. Deputy Editor Genetta M. Adams is 50 years old.
Everybody has those "Remember where you were?" moments in their lives. The Challenger disaster. The first time they heard "Rapper's Delight." When Prince died.

For me, one of those moments happened on Nov. 7, 1991. On that day I was standing in the middle of the newsroom of my hometown newspaper with the rest of my colleagues as I watched my favorite player from my favorite team tell the world he was leaving the game because he was HIV-positive.

Los Angeles Lakers guard Earvin "Magic" Johnson was a god on the basketball court. He played the game with so much skill and so much joy, you couldn't help loving him. He made the "Showtime" Lakers the must-see team of the NBA, and his battles with Larry Bird of the (much-hated) Boston Celtics was one of the greatest rivalries in NBA history.
And now it was over. All because Johnson had caught a virus that most people still didn't fully understand, even though it had first been noticed 10 years earlier and spawned an epidemic.
G/O Media may get a commission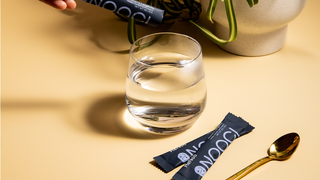 A few hours before Johnson's announcement, my best friend had called to ask me if I'd heard the rumor that Johnson was retiring because he had AIDS. This is how HIV/AIDS seemed to travel through our community—through rumors, whispers, innuendo. Nobody—not my family or friends—really talked about the disease. It was still something we thought happened primarily to gay men or through a bad blood transfusion. Never mind that at the time of Johnson's announcement, HIV/AIDS was quietly creeping deep into the black community.
His announcement was a wake-up call. He proved that HIV/AIDS could hit anyone: black, white, gay, straight—even a superstar athlete.
Despite the diagnosis, Johnson was eternally optimistic during that November press conference, acting as though he were just retiring from basketball after a long and illustrious career.
"I plan on going on living for a long time," Johnson asserted. He talked about working with the Lakers and the NBA and maybe one day even owning a team.
I remember thinking that he'd be dead in a few years, even though he insisted that he only had the virus and not full-blown AIDS.
I'm so glad he proved me wrong.
Twenty-five years later, not only is Johnson still here, but he is thriving. A new generation knows the basketball legendary primarily as a savvy businessman whose name is on movie theaters in their neighborhoods, or they know him through his son E.J., who's become a bit of a fashion icon.
But in that time, African Americans have become the racial group most affected by HIV/AIDS, according to the Centers for Disease Control and Prevention. In 2014, 44 percent of new HIV/AIDS cases in United States were among African Americans, who are only 12 percent of the population. And while the number of new HIV/AIDS cases among African-American women fell 42 percent from 2005 to 2014, the number is still high in comparison with women of other ethnicities.
More strikingly, the CDC reports that only 1 in 5 sexually active high school students have been tested for HIV, and nearly 45 percent of young Americans (ages 18-24) living with the disease don't even know they're infected.
In 1991 Johnson woke us up to the reality of HIV/AIDS. But in some ways his longevity in living with HIV has lulled some of us back to sleep.
National Black HIV/AIDS Awareness Day is Feb. 7. Get tested. #DoingIt.
Halle Berry Makes History at the Blackest Oscars Ceremony Ever
There was that one time when the Oscars weren't so white. In fact, it may have been the blackest Oscars ceremony in history. It was the 74th annual Academy Awards on March 24, 2002.
First off, Whoopi Goldberg was the host of the ceremony, her fourth time. During her opening monologue, she gave a little shoutout to Will Smith and Jada Pinkett Smith, who were sitting in the front row because Will had been nominated for best actor for his role in Ali.
But Will didn't really stand a chance because Denzel Washington, arguably the greatest actor of his generation, was also nominated for best actor in a leading role. (It was the first time two black men competed for the trophy.) Washington became only the second African American to win the best actor Oscar, for his role as a rogue cop in Training Day (directed by then up-and-coming black filmmaker Antoine Fuqua). It just so happened that earlier that evening, the first black actor to win the award, Sidney Poitier, had been presented with an honorary Oscar.
"Forty years I been chasing Sidney; they finally give it to me. What they do? They give it to him the same night," Washington said during his speech. "I'll always be chasing Sidney; I'll always be following in your footstep. There's nothing I would rather do, sir."
But Washington's big win couldn't eclipse the most memorable moment of the night—and probably Oscar history—when Halle Berry became the first African American to win the award for best actress in a leading role. It would be the first time that two African Americans won best lead actor and actress trophies on the same night.
Berry's reaction when she heard her name was all of us. And when she gave us that ugly cry, I forgave her because I was ugly-crying, too.
"This moment is so much bigger than me," said Berry during her speech. "This moment is for Dorothy Dandridge, Lena Horne, Diahann Carroll. It's for the women who stand beside me—Jada Pinkett, Angela Bassett, Vivica Fox. And it's for every nameless, faceless women of color that now has a chance because now this door has been opened."
Turns out that door came with some kind of pass code.
It would be eight years before another black woman was nominated for best actress in a leading role—Gabourey Sidibe in 2010 for Precious (though there have been plenty of black women nominated for best supporting actress since 2002).

Then we'd have to live through two years in a row of #OscarsSoWhite.
But the 2017 Oscars are looking mighty black. And I will be watching.