Less than two weeks after being fired by beauty brand L'Oreal for speaking out against systemic racism and white supremacy, model Munroe Bergdorf has been chosen to be the new face of a British beauty brand because she "speaks out about the issues that affect not just her but the rest of our generation."
The Guardian reports that Illamasqua announced Wednesday that Bergdorf would be fronting the company's new campaign based around gender fluidity.
Illamasqua said in a statement about the hiring:
Munroe embodies diversity and individuality; she is not scared to be truly herself. But Munroe doesn't just stop there. She speaks out about the issues that affect not just her but the rest of our generation, seeking to improve the society we live in.
Bergdorf announced her new role on Instagram by saying: "Excited to announce that I'm one of the faces of the next Illamasqua campaign. If you don't stand for something, you'll fall for anything."
Bergdorf, who was the first openly transgender model ever to be hired by beauty brand L'Oreal, was dropped from her contract last month after a Facebook post in which she discussed and condemned racism and white privilege was posted by an online media outlet and sparked outrage from white people who don't like it when white privilege is discussed or called out.
G/O Media may get a commission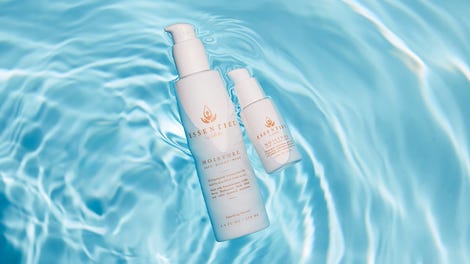 20% off
Essentiel by Adele
After people began using the hashtag #BoycottLOreal in response to Bergdorf's comments, L'Oreal announced that it was ending its partnership with the model, who had been part of the brand's #AllWorthIt campaign along with Cheryl Cole and Katie Piper, saying that her comments were at odds with the company's values.
'Cause, you know, performative allyship and whatnot.
Bergdorf has had a long-standing collaborator relationship with Illamasqua, and when L'Oreal fired her, the company took to Twitter to defend her.
In a note posted to its official Twitter account, the company said:
As a longstanding Illamasqua collaborator, we are angered to hear that Munroe Bergdorf has been dropped from the L'Oreal True Match campaign.

Illamasqua is a brand that stands proudly and unashamedly for diversity and equality. We don't stand or accept any form of racism, but we also believe Munroe's comments have been edited out of context by a certain media title (who we won't bother naming) without telling a true story.

In order for our generation to move forward and create a more inclusive society, it's not just about showing diversity. We must all be free to talk about social issues in a constructive and tolerant way.
Bergdorf told The Guardian earlier this month: "The most ridiculous thing is that you call out racism and they respond with more racism. It just doesn't make any sense.
"I don't regret what I said. I'm an activist," she added. "Being an activist means calling people out, not just saying what everyone else is saying and what everyone else wants to think. L'Oreal knew that when they hired me," she added.