Detroit residents gathered Friday to bid farewell to two siblings whose bodies were found this week in a freezer—allegedly put there by their mother—and to call on the community to unite against child abuse, according to the Detroit News.
Autopsies conducted Friday on Stoni Blair, 13, and her brother Stephen Berry, 9, determined that they died from multiple blunt trauma, with Stephen additionally suffering burns, according to the Wayne County Medical Examiner's Office, which declared their deaths homicides, the news site writes. Charges had not been filed Friday against the children's mother, Mitchelle Blair, 35, in the deaths.
Dozens gathered late Friday outside the family's townhouse, where the porch served as a makeshift memorial of balloons, candles and stuffed animals. Neighbors, relatives and elected officials called on city authorities to establish a stronger social service system to prevent other such tragedies.
"It takes all of us out here today to raise a child," Detroit City Council member Mary Sheffield told the crowd at the vigil, the publication says.

Angela Gordon, a great-aunt of the children's, urged people not to assign blame but to try to learn how the alleged abuse went undetected. Two surviving children in the household were also abused, officials told the News.
G/O Media may get a commission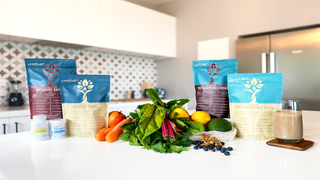 "I pray my niece gets the psychiatric care that she so desperately needs," Gordon said Friday. Blair's two surviving children, an 8-year-old boy and 17-year-old girl, live with Gordon, a former child-abuse investigator with the Detroit police. In a telephone interview with the News earlier Friday, Gordon said that she understands questions about why she didn't see signs of abuse.
"It's a valid question; I would ask that myself," said Gordon, who retired from the police force eight years ago, after 26 years.
A Detroit police investigator's report and a petition filed Thursday in Wayne County Juvenile Court describe unspeakable abuse, including beatings with hot irons, board planks and electrical extension cords. Blair also reportedly starved her daughter before killing her, nine months after allegedly scalding and killing her son, the News writes.
The surviving children reportedly knew about the bodies in their apartment, and according to the court report, the News says, the girl was forced to put Stoni's body into the freezer, on top of Stephen's.
The investigation continues.
Read more at the Detroit News.