A foul stench coming from a Fort Worth, Texas, funeral home drew the attention of the building's landlord during a property check Tuesday morning.
Little did the landlord know that the smell was wafting from several unidentified bodies—some already embalmed and in caskets—inside, the Dallas News reports.  
Police who responded to the landlord's call to the Johnson Family Mortuary said the bodies were left after the landlord evicted the mortuary's operators, Dondre and Derrick Johnson, two weeks earlier.
Sgt. Raymond Bush, a Fort Worth police spokesman, said the investigation, conducted on an abuse-of-corpse search warrant, is too premature to release the condition of the bodies or how long they were left unattended, but he asserts that it's a police "priority to find closure for the families."
Police, who are still searching the home, began removing the corpses Tuesday afternoon.
G/O Media may get a commission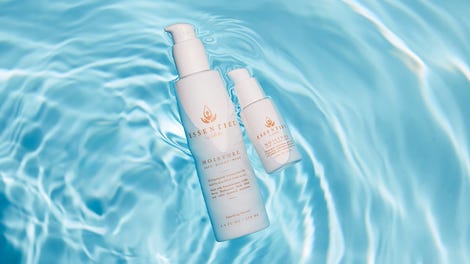 20% off
Essentiel by Adele
Dondre Johnson, who runs the mortuary with his twin brother, insists that the situation is a mix-up.
"We've done nothing wrong," he said, according to the Dallas News. "This is a funeral home. This is where we keep bodies."
Benetha Johnson, who has worked with the Johnson brothers before, said the turn of events has left her dumbfounded. "They are good young men," she told Dallas News. "I just don't know why this happened."
The twins' funeral-director licensing with the state is current through this month and has been active since July 2011.
According to the Dallas News, there are five complaints active against the Johnson Family Mortuary, but authorities with the commission have declined to speak about them until they are settled. Two of three past complaints were closed without wrongdoing, and a probationary penalty for a late death certificate was applied in the case of the third, the newspaper reported. 
"Things happen in life," Dondre Johnson said of the police investigation, the Dallas News reports. "Pray for us."
Read more at the Dallas News.