First lady of the United States Michelle Obama's quest for the improvement of health continues. Politics Daily is reporting that Mrs. Obama will be speaking out about removing barriers to breast-feeding as a way to reduce childhood obesity. Babies that are breast-fed are less likely to be obese. This comes as the Obama administration in the past year has made several moves to encourage breast-feeding — including a push for more flexible workplace rules and an Internal Revenue Service ruling on Thursday that breast pumps and other nursing supplies qualifies for tax breaks.
Lynn Sweet of Politics Daily reports that Kristina Schake, Mrs. Obama's communication chief, stated, "Breast-feeding is a very personal choice for every woman," and "We are trying to make it easier for those who choose to do it."
How does this relate to African Americans? Breast-feeding rates are low among African-American mothers compared with other racial and ethnic groups, according to the Centers for Disease Control and Prevention, and Mrs. Obama took note of this when she addressed the Congressional Black Caucus Conference on Sept. 10.
Mrs. Obama stated, "And because it's important to prevent obesity early, we're also working to promote breast-feeding, especially in the black community — where 40 percent of our babies never get breast-fed at all, even in the first weeks of life, and we know that babies that are breast-fed are less likely to be obese as children," she said.
And yet another worthwhile effort by FLOTUS Michelle Obama, and with a tax benefit to boot. The "Let's Move" movement continues to grow.
G/O Media may get a commission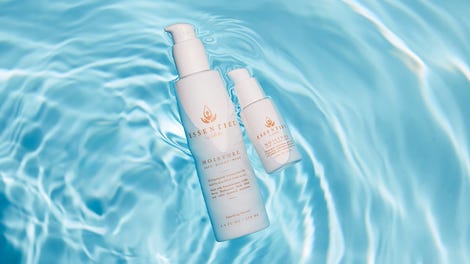 20% off
Essentiel by Adele
Read more at Politics Daily.
In other news: Iranian Lawmakers Call for Opposition Leaders to Be Tried and Put to Death.