On Wednesday, Judge Barry Williams declared a mistrial in the criminal case against Baltimore Police Officer William Porter. Porter was the first officer to face trial out of a total of six police officers who are charged in the death of Freddie Gray. Gray died from a broken neck and spinal cord injury while in police custody in April. Williams called a mistrial after the jurors were deadlocked and unable to agree on a unanimous verdict on any of the four charges he faced: involuntary manslaughter, second-degree assault, reckless endangerment and misconduct in office.
The case against Porter relied primarily on the theory that he was criminally negligent in Gray's death because he failed to secure Gray in a seat belt when transferring him, and he did not call for a medic to assist Gray even after Gray requested one.
Although Baltimore City State's Attorney Marilyn Mosby is expected to petition the court for an immediate retrial in this case as early as Thursday in hopes of beginning a new trial next week, the mistrial of Porter creates some very complex strategic problems for the prosecution's case against the five other defendants.
Will the judge stick to the order of trials? Of the questions raised in the wake of the mistrial, this is arguably most central to the prosecution's pursuit of convictions against the remaining officers. While the prosecution's motion for a retrial of Porter will be granted, the judge is not obligated to schedule this retrial before the trials of the remaining five officers. The order of the trials for all six officers has already been decided, with the next trial set to begin in January. If the judge moves Porter's retrial until after the last officer has been tried, or even somewhere else within the sequence of the other officers' trials, the case against each of them could begin to unravel. Quickly.
Strategically, the prosecution was seeking to build its case using pieces from Porter's trial as evidence against the other officers. If Porter's retrial follows those of the other officers, he could not be forced to testify against the others because he will essentially be a charged defendant awaiting trial in a situation in which his testimony could be used against him during his own retrial.
G/O Media may get a commission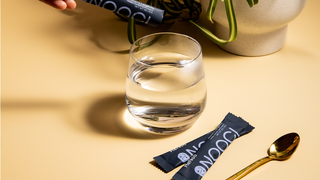 What evidence will be available for the prosecution? The prosecution moved for this sequence as part of its strategy, including potentially using Porter's testimony as evidence against the five other officers in subsequent trials. The prosecutors were building a case against the more directly culpable officers through what they believed was a criminally negligent actor in Porter. They expected to have Porter's testimony available to assist in the convictions, and they would have been able to establish facts in later trials by framing them similarly to how they were framed in Porter's case. Now that critical testimony will not be available unless Porter's retrial takes place first or if the state decides to focus on the more direct and intentional actors, and grants Porter immunity to testify against them in hopes of salvaging the remainder of its cases.
So what about immunity for Porter? It is possible that Mosby's office could seek to strike a deal that would essentially give Porter immunity and no further prosecution through a retrial in exchange for his testimony against the other officers. It would likely be the safest road to achieve a greater likelihood of conviction of at least some of the officers, although it would clearly be throwing in the towel against Porter himself.
Porter would have to accept such a deal, but a bigger concern is what a strategic move like that could do to upset the fragile peace in Baltimore. Community residents and protesters may not react well to the state's attorney's office letting any one of the six charged officers walk free. Porter was supposed to be low-hanging fruit in the matrix of this case, but immunity may be one of the best options to ensure that the state doesn't end up empty-handed.
Will the trial stay in Baltimore? The deadlocked nature of the jury, combined with impassioned protests on the streets of Baltimore, now raises serious questions about whether either side will seek a change of venue to retry Porter. That would be a motion from the defense, who might argue that public protests that could involve any number of potential jurors are evidence that a fair retrial for Porter within Baltimore City is not possible. Moving the trial would almost certainly mean that Porter is not tried again until after at least one of the other five officers is tried, and would also change the potential composition of the jury, likely not in favor of the state in this instance.
Although Porter seems keenly aware that this is not the end of his involvement in this case, and that it is very possible he could still end up convicted, the mistrial has the potential to be a much bigger blow to the prosecution's efforts. The next moves by both sides will certainly be a lesson in legal strategy and may involve some tough calls and difficult decisions.
One thing is clear, however, at least for now: #JusticeForFreddieGray may still have to wait a while longer.
Charles F. Coleman Jr. is a civil rights trial attorney, legal analyst and former Brooklyn, N.Y., prosecutor. He is also a professor of criminal justice at Berkeley College in New York. Follow him on Twitter.