The Associated Press is reporting that the Mississippi Division of Sons of Confederate Veterans wants to sponsor a series of state-issued license plates to mark the anniversary of the Civil War (or "the War Between States," as the group calls it).
If approved, the first design of 15 designs would feature Confederate Gen. Nathan Bedford Forrest, who was an early leader of the Ku Klux Klan.
Forrest, the AP reports, is revered by some as a military genius and reviled by others for leading the 1864 massacre of black Union troops at Fort Pillow, Tenn. He was a Klan grand wizard in Tennessee after the war. Many say that he distanced himself from the Klan before the end of his life and is therefore not a controversial figure.
State NAACP President Derrick Johnson said that he's not bothered by Civil War commemorative license plates that already exist in abundance in Mississippi. But he said the state shouldn't honor Forrest, who was an early leader of what he calls "a terrorist group."
"He should be viewed in the same light that we view Saddam Hussein and Osama bin Laden," Johnson said of Forrest. "The state of Mississippi should deny any vanity tags which would highlight racial hatred in this state."
G/O Media may get a commission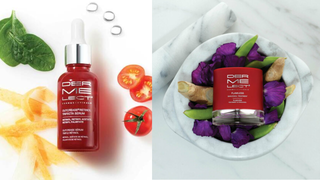 Save $19
Retinol Renewal Kit
Democratic Rep. Willie Bailey, who handles license-plate requests in the House, said he has no problem with SCV seeking any design it wants. "If they want a tag commemorating veterans of the Confederacy, I don't have a problem with it," said Bailey, who is black. "They have that right. We'll look at it. As long as it's not offensive to anybody, then they have the same rights as anybody else has."
Well, it's safe to say the plate will offend, but it will likely be approved, and perhaps that's not the worst thing ever. One thing is for sure: It will display something about the KKK-celebrating true colors of those who choose it, right on their rear bumpers. Suppressing things like this can delude people into forgetting the country's racist past and allow us remain oblivious to our fellow Americans' current level of sensitivity. Rush-hour side-eyes may ensue, but there's something to be said for having a realistic sense of where people stand.
Read more at the AP.
In other news: Don Lemon Gets 'Transparent' About Sexual Abuse.