The massive search for a missing 12-year-old girl in Pensacola, Fla., has ended in tragedy. The body of Naomi Jones was found by fishermen in a creek just a few miles away from her home.
According to the Pensacola News Journal, Escambia County Sheriff David Morgan made the announcement around 5:30 p.m. Monday via Facebook Live. No cause of death has been given, although Morgan has reportedly implied that drowning is likely. He did say that homicide is suspected and that investigators have compiled a list of people of interest in the case, but he declined to give names.
"I want to caution everyone, that [number] can drop to one or that could go to three or four, but right now we have defined two people we are extremely interested in," Morgan said, WKRG notes.
After Naomi went missing from her home on Wednesday, the community rallied behind her family in a desperate search.
By Sunday, a $20,000 reward had been offered for information about her whereabouts.
G/O Media may get a commission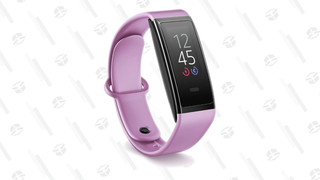 44% Off
Amazon Halo View Fitness Tracker
Morgan said that she had last been in contact with a friend via Facebook on Wednesday afternoon but wasn't heard from again. The sheriff noted that it is possible that whoever may be responsible is already known to the family.
"That's very possible, [known] either to the family or to Naomi or a circle of friends, but again, as the investigation continues, we'll be able to further define that down—how did she make contact with him, was it a random thing. Those are answers to the case that are very significant in developing the timeline," Morgan said.
Read more at the Pensacola News Journal and WKRG.