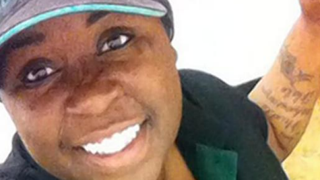 Sierra Mccurdy was fired from her job at a Subway sandwich shop for allegedly gloating in a Facebook post about how two Mississippi police officers were slain Saturday, the New York Daily News reports.
In screenshots that have circulated online, a post from Mccurdy's Facebook account read: "2 police officers was shot in Hattiesburg tonight!
"Police take away innocent people lives everyday now & get away w/ it , [f—k] them…(no mercy)," the post reportedly continued.
Mccurdy's reported posts referred to two Mississippi police officers—34-year-old Benjamin Deen and 25-year-old Liquori Tate—who were fatally shot after making a routine traffic stop Saturday night, the Daily News explains. Mississippi police have arrested three people in the crime.
A spokesman for the Subway restaurant chain issued a statement explaining that Mccurdy's posts were unacceptable.
"This kind of behavior is unacceptable and does not represent the values and ethics of our brand," the Subway spokesman said. "The franchisee has terminated the employee, effective immediately."
Read more at the New York Daily News.