On the heels of wrapping up one leg of a successful comedy tour and starting another, Mike Epps is throwing shade at some of his fellow comedians, specifically Chris Rock. During an appearance on The Tom Joyner Morning Show, Epps was asked about Rock's recent movie, Top Five.
"I haven't seen it. I don't know why they called it Top Five; there wasn't one good comedian in the whole movie. I don't know why they keep giving Chris Rock opportunities. He's a great standup and a good meerkat. When do these white people—they're blind. They keep giving the wrong dude opportunities," Epps stated.
When Top Five was released, Epps did tweet to Rock about why he wasn't asked to be in the film, but of course Rock did not respond. But he did tweet to Rock about this recent interview on the radio show:
https://twitter.com/TheRealMikeEpps/status/555427485966696448https://twitter.com/TheRealMikeEpps/status/555431057940811779
Epps wasn't all Shady Grady during the interview; he did speak about his upcoming role as Richard Pryor in the Lee Daniels biopic.
"I start shooting in March. We're going to be shooting in L.A. and New York. I'm really, really nervous, but it's a good nervous. I gotta represent the king. It left me, but it came back. I think I was born to play the brother. Our lives have paralleled in so many ways. I think when you're a real artist, a great artist, most of them had a problem at some point in their lives. I fight demons all the time. I just think alcohol and drug addiction are hereditary sometimes. We can't fight it," Epps stated.
G/O Media may get a commission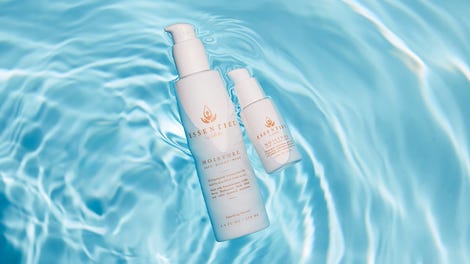 20% off
Essentiel by Adele
Epps also stated that the film will be an important part of black history and compared it to Selma. "The Richard Pryor movie will be just as big as Selma or any of the other black history movies. Richard Pryor had almost as strong an effect as Martin Luther King on black people. He was talking about race. He was talking about cops jumping on black people back in the day."
You can view both parts of Epps' hilarious interview below, and be sure to check him out during the following tour dates:
* Miami Jan. 16, with Adele and Bruce Bruce 
* Tampa, Fla., Jan. 23, with Cedric the Entertainer, Charlie Murphy and more