A federal appeals court has struck down Michigan's ban on the consideration of race or gender in college admissions, upending a 2006 law that forced the University of Michigan and other public schools to change admissions policies, the Associated Press reports.
In a 2-1 decision, the 6th Circuit Court of Appeals said the law burdened minorities and violated the Equal Protection Clause of the 14th Amendment to the U.S. Constitution.
The decision was based mostly on the way the affirmative action ban was created. Passed by voters as an amendment to the state constitution, the only mechanism to change it would be through another statewide vote. This, judges R. Guy Cole Jr. and Martha Craig Daughtrey said, places a big burden on minorities who object to it.
The ban's supporters could have chosen "less onerous avenues to effect political change," they said in the court's opinion.
Michigan pledged to appeal. Jennifer Gratz, a Michigan native who successfully sued the University of Michigan over racial preferences before the 2006 referendum, told the AP she thinks that Friday's decision will eventually be thrown out. "It's just a blip. The full 6th Circuit or the Supreme Court will take it," Gratz said. "Judges are not supreme rulers. The people voted."
G/O Media may get a commission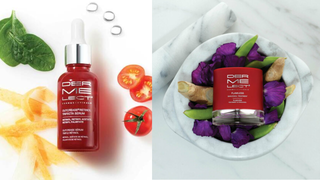 Save $19
Retinol Renewal Kit
The people may have voted (it's true that 58 percent supported the ban back in 2006), but reactions to this development are a reminder of the support that exists for affirmative action in the private sector, where racial and gender diversity has been shown to have real benefits.
The business group Michigan Roundtable for Diversity and Inclusion praised the ruling. "This is one place where government should be acting more like a business, and the 6th Circuit court decision gives governments and universities the tools they need to improve diversity and inclusion," said Debbie Dingell, a former General Motors executive. 
Read more at CBS News.
In other news: Arenas Aims to Block 'Basketball Wives.'