Michelle Obama gave her very last commencement speech as first lady at the 170th commencement of the City College of New York in Harlem on Friday. Though the skies were gray and light rain splattered caps and gowns, the mood on 133rd Street and Convent Avenue remained upbeat and festive, and of course, by the end, the crowd couldn't help shouting, "Four more years!"
For me as an adjunct professor of journalism at City College, one of the most compelling reasons for teaching at the school is that it is literally one of the most diverse places I have ever worked, even in the so-called melting pot of New York City. My classes over the last two years have looked like a Benetton ad (remember those?), with students who are Indian, Chinese, Pakistani, Nigerian, Dominican, Puerto Rican, Mexican, African American, Haitian, Polish, gay, straight, hijab wearers with thick eyeliner, single mothers with babysitting issues—all living, working and learning together every day.
Obama had a special message for the City College Class of 2016, and over a sea of pom-poms waving with the colors of the graduates' respective schools, the first lady addressed 3,848 students—from Ph.D. candidates to undergraduates—touching on the magnificence of diversity in education, how immigrants made this country strong, the obligation of giving back and how divisiveness has no place in this country.
After being presented with an honorary doctorate of humane letters, Obama began by saying that she chose City College and New York City as her last graduation speech for a reason.
"Just look around. Look at who you are. Look at where we're gathered today. You represent more than 150 nationalities. You speak more than 100 different languages. You represent just about every possible background—every color and culture, every faith and walk of life. And you've taken so many different paths to this moment," Obama said.
G/O Media may get a commission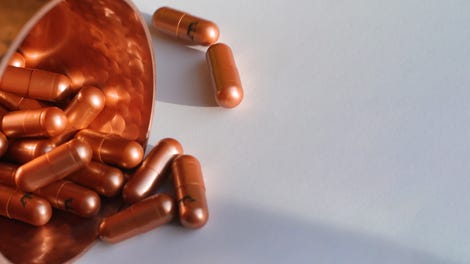 health
The Lyma Supplement
"Maybe your family has been in this city for generations, or maybe, like my family, they came to this country centuries ago in chains. Maybe they just arrived here recently, determined to give you a better life," said Obama. "There is no better way to celebrate this country than to be here with you in this city."
Of course I got chills when Obama spoke about African Americans and our unique sojourn here, because there was no Ellis Island for my people, but look—one of our daughters from the South Side of Chicago represents this country to all.
Known as the "proletariat Harvard," City College was founded in 1847 and has long prided itself on affordable access to a high-quality education. Tuition was free until 1976. Today over 40 percent of CCNY students are first-generation college students, almost 40 percent are nonnative English speakers and half come from low-income households.
The first lady touched on the fact that many of the school's most famous attendees—including Jonas Salk, Colin Powell and Ira Gershwin—were immigrants, many of whom came through Ellis Island, and many did not hail from family money.
"City College became a haven for brilliant motivated students where they didn't have to hide their last names or accents," she said. "They were not there because of pedigree but on merit, and merit alone."
She also noted that diversity is a critical part of education, and there is power in difference. There is also danger in denigrating it.
"Some folks out there have a different perspective," said Obama. "They believe that diversity should be contained instead of a resource to be tapped. As if anger and intolerance should be our default state.
"But I have seen what happens when ideas like this take hold," she continued. "I have seen how leaders who rule by intimidation—leaders who demonize and dehumanize entire groups of people—often do so because they have nothing else to offer. And I have seen how places that stifle the voices and dismiss the potential of their citizens are diminished; how they are less vital, less hopeful, less free. Graduates, that is not who we are. That is not what we stand for. We don't build up walls to keep people out.
"More than anything else, graduates, that is the American story," she said. "And, graduates, it's the story that I witness every single day when I wake up in a house that was built by slaves, and I watch my daughters, two beautiful black young women, head off to school, waving goodbye to their father, the president of the United States; the son of a man from Kenya who came here to America for the same reasons as many of you: to get an education and improve his prospects in life."
She added: "So, graduates, while I think it's fair to say that our Founding Fathers never could have imagined this day, all of you are very much the fruits of their vision."
She finished by reminding students to always give back. "Be clear," she admonished. "With these successes come obligations" to give back, whether it is speaking up for those who are not represented at a board meeting, adding your voices to the national conversation or reaching back to help young people who have been left behind.
With this speech, her last to the young minds of this country, Obama effectively drew a line in the sand. She espoused the values that she and President Barack Obama believe in while also telling the crowd what wasn't going to fly.
I'm really going to miss these folks. They are the masters of the subtle yet direct message; the king and queen of the erudite read; people of faith and of solid principles. Who doesn't love that? Four more years indeed.
Angela Bronner Helm is a writer, editor and professor of journalism at the City College of New York. Follow her on Twitter.