The family of an Illinois man is searching for answers after he was found unresponsive in an Illinois jail cell. Michael Jefferson was serving time in Menard Maximum Security Correctional Facility for a parole violation of a gun charge, according to the Randolph Herald Tribune.
Carlos Barbour—the Randolph County coroner—says that Jefferson was found unresponsive in his cell July 11 and taken to Chester Memorial Hospital, where he was pronounced dead at 1:20 pm.
By 11:30 the next morning—less than 24 hours after he died—the Illinois Department of Corrections had already taken Jefferson's body to another hospital, conducted a quick autopsy and sent the body back to his family. But when Jefferson's body was brought back to Chicago by a funeral home, his family noticed blood in his nose, a bruised lip, a lump on his forehead and bruises on his back. Even his genitals were swollen, family members said.
A friend of the family took pictures of the injuries and released them on Facebook. After the social media outcry, the family asked the Illinois Department of Corrections for answers, so the department released a statement saying in part:
Preliminary information reveals there was no trauma to Mr. Jefferson's body when he was transported from Menard Correctional Center to Chester Memorial Hospital on July 11th. It is the Department's understanding that the wounds seen in the pictures of Mr. Jefferson's body are consistent with those incurred during an autopsy and the swelling a result of the body's rapid decomposition.
G/O Media may get a commission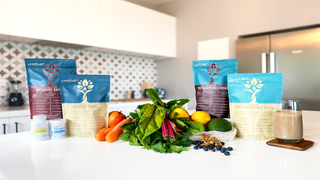 Jefferson's family didn't buy the story, so they began raising money for an independent autopsy. Janel Charles, Jefferson's mother, says her son was bipolar and was housed in Menard's segregated unit for mentally ill inmates. She says she was told that someone checked on him every 30 minutes.
"Somebody needs to tell me something. My son was 27 and healthy," she told WGN News. "There was nothing wrong with my son, other than his bipolar. Whatever went on in there, he did not deserve to die that way. He was a human being. He had people [who] loved him. I loved my son. His brothers loved him. He died like an animal."
Some might think the family is just distraught. After all, how in the world could someone kill a prisoner in a segregated unit? They must be mistaken, right?
Michael Jefferson is at least the fourth prisoner to die like this.
Not the fourth inmate in the country. Not the fourth to die in the entire Illinois correctional system. Jefferson is at least the fourth prisoner to die in a Menard Correctional Facility solitary confinement cell under suspicious circumstances.
Menard is known for overcrowding, forcing prisoners to sleep on gym floors and in closets, as well as having forced two or three cellmates in segregation units the size of a parking space. In 2014, David Sesson killed Bernard Simmons less than six hours after the two were placed together in a solitary confinement cell that was 4 feet 10 inches by 10 feet 8 inches.
The average parking space in most Illinois cities is 9 feet.