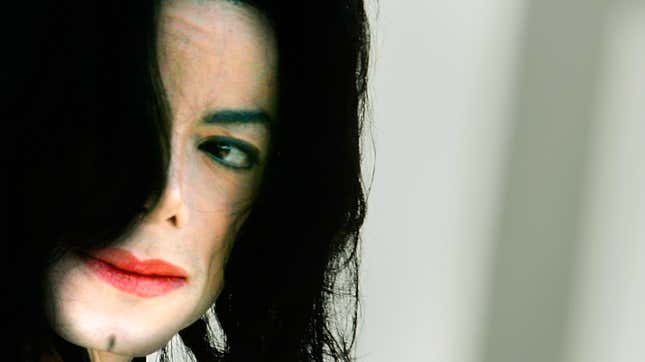 There is an unfortunate rollercoaster ride concerning Michael Jackson that keeps getting more and more odd as the days roll by.
My Hip-Hop Story: Cedric The Entertainer On Jay-Z and His Indisputable Role In Shaping The Genre's Culture
According to USA Today, Jackson's former publicist Raymone Bain announced that the whereabouts of the late King of Pop's will are unknown. The surprise press conference was held in Washington, D.C., on Thursday afternoon to announce the MJ Legacy Foundation, a charity launched in Jackson's name. It lasted an entire hour, leaving some confused regarding its bizarre nature.
Not only did Bain announce that Jackson's will was lost, she requested the help of a grotesque goldfish with executive power named Donald Trump.

"I don't have it. I don't know where it is," Bain said, referring to Jackson's will. "I have wished, I have hoped and I have prayed that Michael Jackson's will—dated October 6, 2006—would be found, revealed, discovered, dropped from the sky. Because in it, he painstakingly outlined how he wanted his legacy to be preserved and maintained."

Bain continued, referencing the previous friendship Number 45 had with the late icon, saying she "would love to be able to ask the president to help me find Michael Jackson's 2006 will."

"Michael considered him a very close friend, and he said to me on many occasions that Mr. Trump was one of the few people who never turned his back on him, and who was there to help him during his trial," she noted.

USA Today reports:

Jackson's estate said in a statement to USA TODAY that Bain was "not authorized to act on behalf of the Michael Jackson Estate nor to use Michael Jackson's name in any way for charitable or her own commercial purposes." The statement did not directly address Jackson's will.
As expected, Bain also addressed the allegations made by Wade Robson and James Safechuck in HBO's Leaving Neverland, which was recently nominated for five Emmys. She cited the controversial documentary, noting that her client "has been a victim since his death, over and over again, and it's time to stop."

Michael Jackson died on June 25, 2009, due to cardiac arrest.

If you'd like to check out the full press conference, you can do so below: