This week I received an email from our deputy managing editor, Yesha Callahan, asking who wanted to attend a live Tidal interview between Meek Mill and Angie Martinez in New York City. When I saw the email, I basically fought my keyboard so I could be the first to respond and secure my spot. As the resident Philly jawn on staff, I have a love for Meek that has become something of a running joke between my family at The Root and me.

I grew up in Philly and spent the first 13 years of my life in North Philly, where Meek is also proudly from. He's someone we hold near and dear. So when I heard that Tidal's new One of One series would feature Meek within two weeks of his release from prison, I knew I had to be there.
The first time I met Meek was when I was in college. I was filming a documentary at his alma mater, Strawberry Mansion High School, in 2012, when he made a surprise appearance and donated $10,000 to the school and new sneakers to the students. Meek had recently released his debut album, Dreams and Nightmares, and the world outside of Philadelphia was just getting to know who he was.
For black and brown folks in Philly, Meek had already been a household name for years. When he entered the auditorium, he was met with screams and cries from the students. The crowd of cheering teenagers looked at Meek like he was their personal treasure. But it was a bittersweet moment for everyone involved.
Meek had just been barred from touring for 30 days because of a probation violation that stemmed from a gun-and-drug conviction when he was 19 years old. Meanwhile, Strawberry Mansion High School, a public school where nearly 100 percent of the students are black, heard earlier that month that it would be 1 of 37 schools slated to shut down by the end of that academic year. Both stories were testaments to what it means to be young and black in Philadelphia. Both Meek and the students at Strawberry Mansion bore the brunt of a system that wasn't designed for their success.

G/O Media may get a commission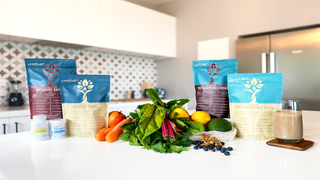 Six years later, Meek Mill, born Robert Rihmeek Williams, has become the "unlikely" face of prison reform. Meek, 31, was released from prison in April after spending 169 days behind bars because of probation violations linked to the convictions he faced when he was 19.
After being arrested twice in 2017, once for popping wheelies on a dirt bike and another for a physical altercation earlier that year, he appeared in court and was sentenced to two to four years in prison. His judge, Genece Brinkley, who has become a controversial figure for having what some say is a personal vendetta against the rapper, cited previous probation violations before sentencing him.
His time in prison was met with much grassroots and celebrity resistance, thrusting him into national conversations surrounding criminal-justice reform. Jay-Z penned an essay about the prison system that disproportionately targets and incarcerates black men like Meek, while icons like Beyoncé hollered, "Free Meek!" on new records.

"That was unbelievable for me," said Meek while chatting with Martinez. "When Beyoncé said it, I think I did a back flip off the toilet in my cell," he said, laughing. "That moment and when the Eagles won the Super Bowl, that was two days I felt like I wasn't in jail."

It's been a big year for Philadelphia. Between the Eagles winning the Super Bowl and the 76ers making it to the NBA playoffs for the first time in six seasons, it was no surprise that one of the first things Meek did within hours of his release on April 24 was rush to the Sixers game that night to ring the ceremonial bell.
While he was gone, his music was played in locker rooms and blasted throughout stadiums during team introductions. It was almost as if he were a ghost being honored by the city's mascots, the same city whose laws have held him under their thumb for over a decade. And still, he's loyal to the city that raised him.

"I represent the streets, the people that been through struggle and pain," he told Martinez. "When Kanye said, 'You got a choice to be a slave,' I ain't have a choice to grow up on PHA [Public Housing Agency]. I was born in public housing. My mom was on welfare when I was born."

Meek went on to explain that the outpouring of support he experienced during his time in prison overwhelmed him, since he lacked that support when he was a regular kid growing up on the streets of North Philly. He's acknowledged on numerous occasions that he probably would still be sitting in prison had he not been a popular rapper and had the support of some of the biggest celebrities in the world. That disparity fuels Meek's push for justice reform.
"People screaming 'Free Meek' while they got other family members in jail," he told the Manhattan Center crowd. "I got a responsibility. I got a job to do."

Some describe Meek as an "imperfect" person to represent the ills of this country's criminal-justice system. "He made his bed," they'll say. "Why couldn't he just follow the rules?" they'll ask. "He had a choice," they'll insist, ignorant about the systems that fuel those choices. Meek isn't the palatable black man many people want him to be. No one is. Deep down, Meek is still a regular "boul" from Philadelphia.
"I ain't gonna be Martin Luther King," said Meek in the closing minutes of his interview with Martinez. "I wanna have the impact of Martin Luther King, but I don't want to be Martin Luther King. I'm still Meek Mill."