The Associated Press is reporting that reporters and cameras will be barred from a key evidence hearing in the case against four men accused of fatally shooting former Washington Redskins safety Sean Taylor during a botched 2007 robbery at his home, a judge ruled Wednesday. Circuit Judge Dennis Murphy agreed with defense attorneys that the hearing on whether to allow purported confessions or incriminating statements at trial should be closed so that prospective jurors aren't exposed to material that might skew their view of the high-profile case.
"There is not an automatic right to be present for pretrial hearings," Murphy said. "Closure is necessary for these defendants to receive a fair trial."
Taylor, an All-Pro safety with the Redskins who also starred at the University of Miami, bled to death after he was shot in the thigh during a confrontation with the robbers at his Miami-area home. Police have said the group didn't expect Taylor to be home because the Redskins had a game that weekend, but he was out with an injury. Attorneys for the Miami Herald and Post-Newsweek tried to persuade Murphy not to close the evidence hearing, saying that Miami's population is large enough not to prejudice jurors. Murphy wasn't buying it, noting the number of journalists in the courtroom at the time.
The right to cover a trial and the right to cover an evidence hearing are two different things. Miami, a sports town, is filled with professional athletes and those in the sports industry. To think that information from an evidence hearing regarding the murder of a high-profile player like Sean Taylor would not prejudice potential jurors is shortsighted. Although the four men are accused killers, they do deserve a fair trial. Journalists will absolutely be able to cover the actual trial in which this key evidence will become available.
Read more at NFL.com.
In other news: Boy Buys William 'the Refrigerator' Perry's Super Bowl Ring; Returns It to Legend.
G/O Media may get a commission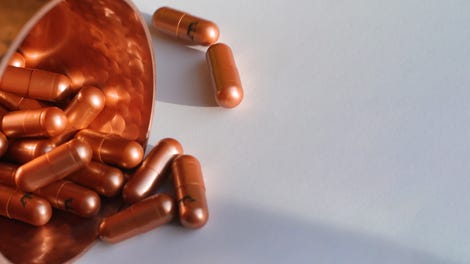 health
The Lyma Supplement
Like The Root on Facebook. Follow us on Twitter.