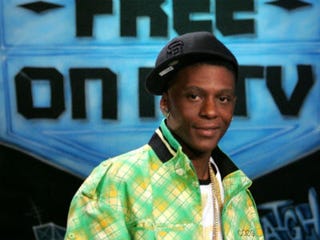 Baton Rouge, La., rapper Lil Boosie was found not guilty of first-degree murder on Friday, May 11. According to Rolling Stone, the rapper, born Torrance Hatch and known for his posse cut "Wipe Me Down," had been accused of paying almost $3,000 to Michael "Marlo Mike" Louding to kill Terry Boyd in October 2009. 
Rolling Stone reports:  
"The state put on its best case, but all the evidence supported the defense – right down to the very last witness, Rochelle Wagner, the sister of Terry Boyd and the mother of [Hatch's] child," said one of Hatch's defense attorney's, Martin Regan. "She took the stand and said what everyone else reiterated: there was never any beef between [Hatch] and Terry Boyd."
The defense team was so certain of the weakness of the state's case that it took the unusual step of declining to call up a single witness. "Based upon the burden of proof lying with the state, the defense rests with the witnesses the state has put on," Jason Williams told the court yesterday, merely 10 minutes after the prosecution rested its case.
Read more at Rolling Stone.
Like The Root on Facebook. Follow us on Twitter.