Lena Waithe didn't even know she made history and was shocked to learn that her Emmy nomination received for comedy writing for Netflix's Master of None marked the first time a black woman was up for the award in the category.
The "Thanksgiving" episode, one of the best episodes in the series, was written by Waithe and focused on her character, Denise, coming out to her mother, played by Angela Bassett, over Thanksgiving dinner.
"I didn't know I was the first black woman," Waithe said during the panel by GLAAD, the LGBTQ advocacy group, at Friday's Television Critics Association summer press tour in Beverly Hills, Calif.
"I'm the first black woman to be nominated," Waithe said. "Hopefully not the last. We've got to work on that."
Waithe also praised Aziz Ansari for giving her the courage and allowing her to tell her story and for co-writing it with her. She also commented about how random white people have told her that "Thanksgiving" is their favorite episode.
G/O Media may get a commission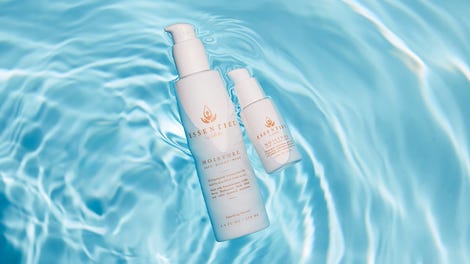 20% off
Essentiel by Adele
"It's very black. It's very female. It's really gay. [And] the cool thing about that is so many people loved it ... particularly white people like it; straight, white people have come up to me and say how much they like it. And that, to me, is progress. When a straight, white guy is, like, '"Thanksgiving" was my favorite episode,' that's when art is doing its job, when he can look at my character and go, 'I can see myself in her.'"
In a recent GQ interview, Ansari commented on co-writing the episode with Waithe, with regards to being Indian and telling a black person's story.
"And I wouldn't have done it if Lena either didn't write it with me or sit down with me for a long, long time and let me write it. If you're only writing about yourself, that's limiting as a storyteller, but if you're gonna go into other people's worlds, you'd better get it right. If a white dude wrote the episode "Indians on TV," I don't think they would have written it in that way; they would have gotten it wrong. And it's a little offensive for them to be like, 'Well, this is what I think that experience is.' You know what I mean?" Ansari said.
Here's to season 3, just so we can get more of Waithe on-screen and her amazing writing.