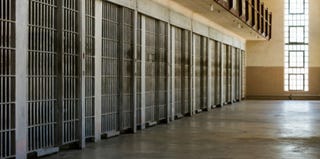 The death penalty is history in the state of Maryland (or it will be, as soon as Gov. Martin O'Malley signs into law the bill repealing it, as he has pledged to do). The state's House of Delegates voted 82-56 on Friday to end capital punishment, the Washington Post reports, making it the sixth state in as many years to abolish executions, and the 18th overall.
During the two hours of debate, repeal supporters argued that any risk of executing an innocent person is unacceptable, and the death penalty has been applied unfairly in the past.
"Human beings cannot devise a system of justice that is perfect," said Maryland state Delegate Anne Healey. "We are all flawed … What I can't live with is, if we make a mistake, it costs somebody else his life."
Explaining why he introduced the legislation — his second attempt to overturn capital punishment since 2009 — O'Malley also pointed to a 2008 study conducted by the Maryland Commission on Capital Punishment that found the state's death-penalty sentencing to be racially biased. Of the five men currently serving time on Maryland's death row, four are African Americans whose victims were white, Reuters reports.
Read more at the Washington Post.