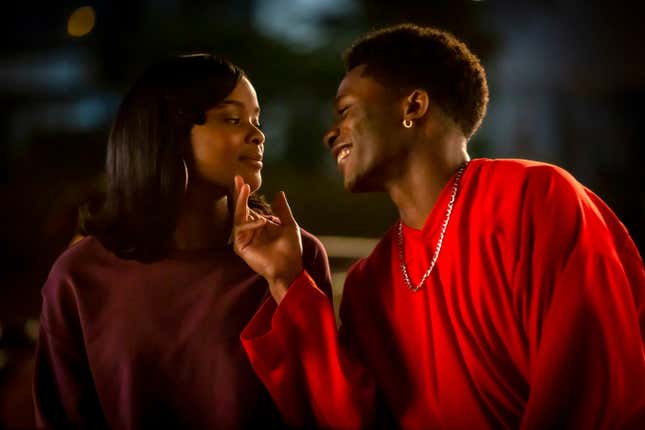 As a teen in the 90s, Mary J. Blige's album "What's the 411" was basically the soundtrack to my life. And I've lost too many afternoons to Lifetime movie marathons to count. So when I found out I'd have the chance to get a sneak peek at Mary J.'s new Lifetime Original Movies, they had me at "Real Love."

How Queen Latifah's "U.N.I.T.Y." Stood Up For Black Women Against Domestic Violence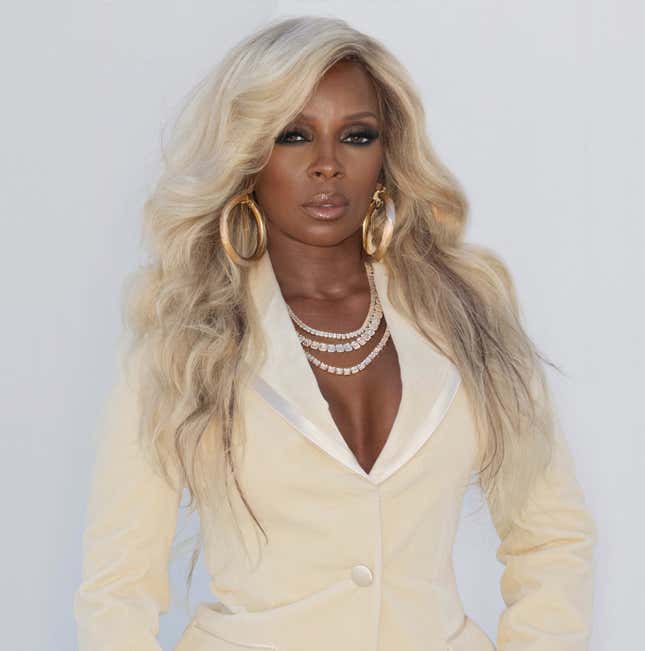 The Queen of Hip Hop Soul might become the Queen of Summer Romance as two new original movies inspired by her biggest hits premiere on back to back Saturday nights beginning June 10 on Lifetime. The singer serves as an executive producer on Mary J. Blige's Real Love and Mary J. Blige's Strength of a Woman through her production banner, Blue Butterfly. The films, which follow the ups and downs of a couple who fall in love in college, made me remember everything that is beautiful and messy about young love.

In Mary J. Blige's Real Love, we meet an 18-year-old Kendra (played by Ajiona Alexus - Empire, 13 Reasons Why), who is determined to make the most of her scholarship to a North Carolina HBCU when she leaves home for the first time. But when she meets Ben (played by Da'Vinchi - BMF, All American), everything changes (of course), and she's forced to make some difficult choices. And while I wouldn't dare spoil the ending for you, I have to confess that in true Lifetime movie fashion, I did shed a tear or two (don't judge!).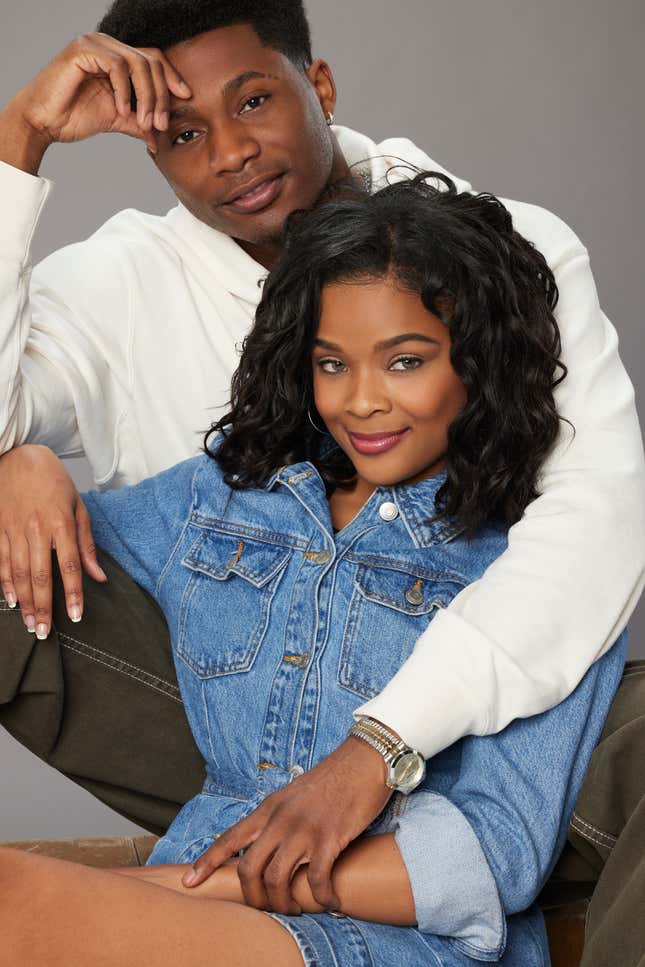 Mary J. Blige's Strength of a Woman catches up with Ben and Kendra 15 years after college. Now a successful photographer, Kendra finds herself questioning everything as a failing marriage forces her to reevaluate the life she thought she wanted.
And of course, it wouldn't be a Lifetime movie without a little drama. So when Ben unexpectedly comes back into her life, viewers are left to wonder if they can pick up where they left off as Kendra has to find the strength to make the right choice.

This is a Lifetime movie, so you shouldn't go into it expecting anything less than a fairly predictable plot line. But in this case, it definitely works. I don't know about you, but with all of the craziness going on elsewhere in the world, sometimes I just want to see some Black love on screen, no matter how formulaic it is. From the fashions to the hairstyles, Mary J. Blige's Real Love and Mary J. Blige's Strength of a Woman nails everything I loved about the 90s and early 2000s with a dope ass soundtrack to back it up.