Editor's note: For Women's History Month, The Root is spotlighting less famous figures from the African American National Biography, whose stories exemplify the extraordinary, and often unsung, accomplishments of African-American women from our past.
In modern wars, including the Civil War, women have taken on key assignments at the heart of the action as soldiers or nurses or performed supportive roles. Women contributed important work to the intelligence services of the Union as well as the Confederacy: Perhaps the most remarkable service rendered was that of Harriet Tubman, now recognized as having played a central role in gathering intelligence and planning the liberation of more than 700 slaves in the Union Army's dramatic 1863 raid on the Confederate redoubt at the Combahee River in South Carolina.
Other black women are known to have served the Union cause as spies, but because of the very subterfuge involved, biographical detail about them is hard to pin down. 
One exception is Mary Bowser. Born a slave on a plantation near Richmond, Va., she was owned by the family of John Van Lew, a wealthy businessman originally from the North. Along with other slaves of the Van Lews, Mary was emancipated sometime in the 1840s.
G/O Media may get a commission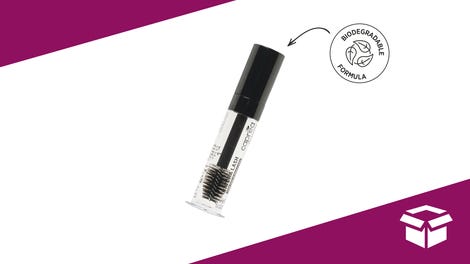 It's $8
20% Off Lash + Eyebrow Serum 2.0 - Caprea Beauty
Yet she remained a household servant until a Van Lew daughter, Elizabeth, arranged for her to attend a Quaker school for blacks in Philadelphia. In April 1861, she married Wilson Bowser, a free black man. Records list them as "servants" of Elizabeth Van Lew and the couple settled outside Richmond.
Even if Mary Bowser believed herself to be free (although by law she may have still been a slave), some people today might wonder why she bothered to return to a slave state after living in the Quaker circles of Philadelphia.
It turns out, in fact, she did not return directly from the North to the Van Lew household in Virginia but rather spent five years in the African nation of Liberia. There she grew homesick and, perhaps through continued correspondence with Van Lew, arranged to return to Virginia in early 1860, well before Abraham Lincoln's election as president or the attack on Fort Sumter that ignited the Civil War.
The full extent of the relationship between Mary Bowser and Elizabeth Van Lew is not entirely clear, but at some point early in the war, the two women agreed to collaborate with the Union spy network in the Confederate capital of Richmond. Well known as a staunch Unionist and abolitionist before the war, Van Lew came to adopt a distracted, muttering persona as "Crazy Bet" to deflect Confederate concern. This way she could visit the city's prison for Union soldiers with care packages of food and medicine and also pass along messages and establish a network of contacts.
To infiltrate the Confederate White House, the home of President Jefferson Davis and First Lady Varina Davis, however, required a different type of talent: the ability to act as a dimwitted yet loyal and hardworking domestic servant even while observing the Confederacy's first family up close.
Mary Bowser, it seems, took to the role like a natural. After working at several Davis functions, she was hired full time and cleaned and served meals in the Confederate White House from about 1862 until almost the war's end. She was known as "Little Mary," according to Thomas McNiven, the Scottish-American baker whose business deliveries throughout Richmond, including to the Confederate White House, served as a cover for his activities as a member of the city's Union spy ring.
McNiven's recollection, provided late in life to his daughter, Jeanette, was that Mary Bowser "had a photographic mind" so that "everything she saw on the Rebel president's desk, she could repeat word for word."
He also observed, "Unlike most colored, she could read and write. She made a point of always coming out to my wagon when I made deliveries at the Davis' home to drop information."
At the time of one bakery delivery, McNiven claimed, "little Mary had the terms that the rebels were offering at Hampton Roads to Lincoln's men to end the war" and Elizabeth "Van Lew plastered [the information] all over town. The rebels … were sick about it."
The Davis family eventually learned a spy had entered their midst, but Mary Bowser appears to have avoided detection. She must have played her role well, although Jefferson and Varina Davis and other White House officials were also playing theirs—behaving as Southern whites who saw their slaves as present in body but invisible.
As Lois Leveen, historian and author of the novel The Secrets of Mary Bowser, deftly put it, "By pretending to conform to slaveholders' expectations of an enslaved black woman in domestic service, Bowser rendered herself not so much above suspicion as below it. Playing on the foundational belief of slavery—that blacks were not fully human and therefore incapable of intelligence—she became an intelligence agent who successfully undermined the institution of slavery."
Some accounts suggest that Mary Bowser fled Richmond in early 1865 (the city fell in May) and that she might have participated in a failed effort to torch the Confederate White House. Bowser family lore has it that Mary had kept a diary during the war years but that it ended up inadvertently discarded in the 1950s.
Slowly over the years, Mary Bowser's name and efforts have gained wider recognition. In 1995, the U.S. government honored her Civil War espionage and inducted her into the Military Intelligence Corps Hall of Fame in Arizona's Fort Huachuca.
In the past decade historians have unearthed new information about Bowser, including details of her five-year sojourn to Liberia. Upon her return to Richmond in 1860, she was arrested for the crime (for people of color) of traveling without papers. That arrest seems to provide a clue about her appearance: Her skin color was dark enough for Richmond officials to stop her. 
Other newly found documents bear additional clues. A Sept. 10, 1865, notice in the New York Times listed an upcoming talk at New York's now famed Abyssinian Baptist Church by one Richmonia Richards who would share recollections of her adventures as a Union spy in the Confederate White House. After the event, the Anglo African newspaper described her lecturing style as "very sarcastic and … quite humorous." She had pointedly urged young people in the audience to pay less attention to fashion and more to education, according to Leveen, who is convinced this speaker was likely Bowser. A reporter for the Brooklyn Eagle added another wrinkle: He described the lecturer as "strongly resembling" the famous white abolitionist Anna Dickinson.
Some of Bowser's own correspondence has surfaced. Two years later she was teaching at the Freedmen's Bureau in St. Mary's, Ga., serving as the sole teacher for 70 day students, 12 adults at night and 100 Sunday school pupils, all eager to gain an education. This required a Herculean effort, and Bowser doubted she would succeed without greater support or federal protection from whites who wanted to keep their former slaves in a subservient role.
Writing to bureau officials, Bowser drew on her past work as a spy: "I know the southerners pretty well," she said. "Having been in the service so long as a detective," Bowser wrote, "I still find myself scrutinizing them closely. There is … that sinister expression about the eye, and the quiet but bitterly expressed feeling that I know portends evil."
Bowser observed, "With a little whiskey in them, they dare do anything." She concluded, however, "Do not think I am frightened and laugh at my letter," adding yet a further detail to her biographic record: "Anyone that has spent 4 months in Richmond prison [would] not be so easily frightened."
Edited by Henry Louis Gates Jr. and Evelyn Brooks Higginbotham, the African American National Biography was first published by Oxford University Press in an award-winning, eight-volume print edition in 2008; a 12-volume second edition followed in 2012. As of 2015, more than 5,500 separate AANB entries are available online as part of OUP's African American Studies Center.
Steven J. Niven is executive editor of the Dictionary of Caribbean and Afro-Latin American Biography, the Dictionary of African Biography, and the African American National Biography at Harvard University's Hutchins Center for African and African American Research. He is also the author of Barack Obama: A Pocket Biography of Our 44th President.