The Miami Herald is reporting that former singer Michel "Sweet Micky" Martelly has defeated former first lady Mirlande Manigat and will be the next president of Haiti, according to preliminary results.
Martelly has reportedly received more than the required 50 percent-plus-one of the vote, winning the election by a 3-1 margin.
Haitians have been eagerly awaiting the result for days. There were rumors of a Manigat victory, followed by threats by Martelly supporters that they would take to the streets if their candidate lost:
The preliminary results of Haiti's March 20 elections were transmitted at 8 a.m. Monday to the executive director of the Provisional Electoral Council, whose members triggered momentary panic Sunday evening when they unexpectedly showed up at the vote tabulation center where tally sheets were undergoing a final scrutiny for fraud.
The second round of elections for the presidential and legislative races were better organized than the first round. But like the chaotic Nov. 28 first round, the runoffs were also marred by fraud and irregular voting.
As of 4 p.m. Sunday, some 1,718 presidential tally sheets out of more than 25,000 had been tossed out of the final vote count. The number accounted for between 15 and 18 percent of the tallies. The average margin of fraud in elections for Latin America is between 2 to 3 percent, according to elections experts in the region.
G/O Media may get a commission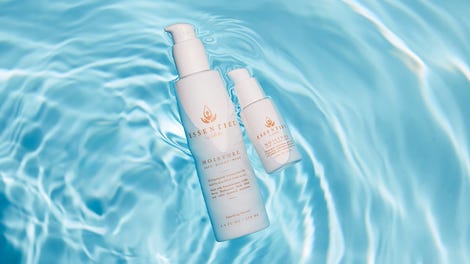 20% off
Essentiel by Adele
During the March 20 runoff, voters not only stuffed ballots but they also included fraudulent voter identification numbers, which were picked up by elections workers who included 16 attorneys trained in new criteria set up by the Organization of American States. Already leading a joint elections observer mission with the Caribbean Community, the OAS was brought in following the first round to verify the vote and put in new procedures in hopes of salvaging the election.
Less clear are the results of the legislative elections, described by one diplomat "as a mess."
Martelly doesn't have any previous government experience, but he seems to have won over the Haitian people with his message of change and his pledge to break with decades of past corruption and misrule in the country. That's a campaign promise we hope he keeps.
Read more at the Miami Herald.
In other news: Hot 97 Deejay Busted for Public Sex With Man.
Like The Root on Facebook. Follow us on Twitter.