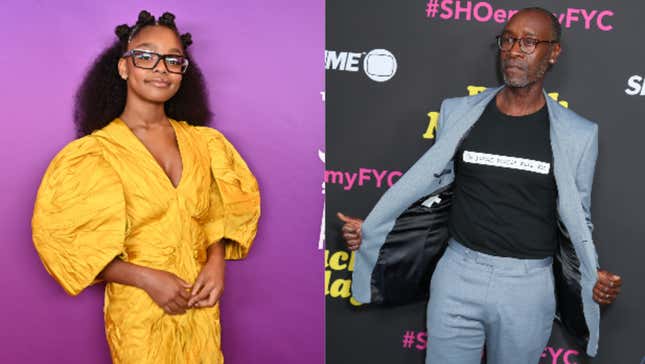 Marsai Martin may be Little, but that secured bag ain't.
According to the Hollywood Reporter, Universal Pictures has optioned the rights to Amari and the Night Brothers. The debut novel comes from first-time author B.B. Alston and the option resulted from a bidding war. Pretty damn impressive.

Tackling A Black Maternal Health Crisis & Embracing Reproductive Justice | The Root Institute
Marsai will be starring in the film, but will also rack up yet another producing credit in the project with her father Josh Martin, via their Genius Productions. See, this is why I have resorted to lovingly calling her "Yung EP." Don Cheadle is also set to serve as producer on the adaptation, along with Todd Lieberman and David Hoberman of Mandeville Films (Beauty and the Beast, Wonder).
As THR notes:
Details about the book are being kept out of the sun, but it is known to be a middle-grade, contemporary real-world fantasy centered on a black girl who goes on a journey in which she discovers her hidden powers. The book was one of the splashes of the Bologna Children's Book Fair in April, where many territories around the world were sold in a heated auction. Balzer + Bray, an imprint of HarperCollins Publishers, won a six-way auction for U.S. rights. A January 2021 publishing date is being eyed.
Marsai currently has a first-look deal with Universal. The 14-year-old starlet and executive got to share the latest project news while she is vacationing in Mexico. Winning.
I'll state the obvious—from the reported summary, this project is looking to be about actual black girl magic.
Hurry up and take my coinage.