Unfortunately, Marissa Alexander of Jacksonville, Fla., is a living embodiment of the vicious discrepancies of our criminal-justice system—both against black defendants and against women.

In late January, Alexander was finally able to be done with her debt to the state—one she paid for with years of her life and more than $10,000 in cash (in Florida, prisoners have to pay for their ankle device and the cost of monitoring as well as drug testing).

Her case, though unfortunately not uncommon, gained notoriety especially in light of the Trayvon Martin travesty, in which George Zimmerman was able to use Florida's "Stand your ground" law to escape punishment for the shooting death of the unarmed 17-year-old.

In 2010, days after giving birth, Alexander fired a warning shot (with a legal, registered gun) against her both documented and admittedly abusive estranged husband, Rico Gray, who was attacking her. She, however, was not able to claim self-defense and use "Stand your ground."
G/O Media may get a commission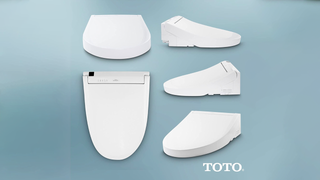 44% off
Toto Washlet Electronic Bidet Toilet Seat
The judge in Alexander's case instructed the jury, as it considered whether Alexander had acted in self-defense, that she had to prove beyond a reasonable doubt that her husband was committing aggravated battery when she fired. The jury came back with a guilty verdict in 12 minutes.

The judge in the Zimmerman murder trial instructed the jury that Zimmerman had no duty to retreat. He was acquitted.

Adding insult to grievous injury, the same prosecutor from the Zimmerman case, Angela Corey, had the discretion to add a "10-20-life" sentencing enhancement, which requires a 20-year minimum sentence when a firearm is discharged.
Truthout reports that the Florida Department of Corrections has noted that black people are more than twice as likely as white or Latino people to have the enhancement added to their sentence. And so it was with Alexander. Corey decided to add that enhancement, and Alexander was sentenced to 20 years in prison.

Also, although women commit murder far less often than men, they typically receive longer sentences for killing their male partners than men do who kill female partners, according to the American Civil Liberties Union. An estimated 40-80 percent of women convicted of murder acted in self-defense against their abusers. Alexander didn't even kill or harm Rico Gray. She just fired a warning shot.
In 2013, an appeals court overturned Alexander's conviction, and the prosecutor once again charged Alexander with three counts of aggravated assault with a deadly weapon. Alexander faced up to 60 years in prison. Eventually she agreed to a plea bargain that included time served for nearly three years she spent in prison.
In January, the mother of three was officially done with her two-year sentence of home confinement and electronic monitoring.

Truthout also reports that after midnight on Jan. 26, she drove to her sister's house, where she, her mother and her sister had a toast to her freedom. The next morning, she took her 6-year-old daughter to breakfast before dropping her off at school—something that she'd never before been able to do. That night, she took her 16-year-old twins to dinner. That weekend, family and friends threw a party in her honor. And finally, on Sunday, Alexander put a baseball cap on and headed to a local bar to watch a football game in anonymity.
She recounts to Truthout the struggle of home monitoring that forced her to recount her every move; sometimes human error messed up her schedule and she was unable to attend church services or take her children to the park. Still, she says, "In the grand scheme of things, you cannot compare home confinement to prisons." Yet the rigor of it leaves a lot of room for error—and reimprisonment.
"I feel like it's moneymaking. Period," she told Truthout. "You are putting people in the position that they are trying to pay for something that is difficult for them to pay for," she said of the fees that most people on monitors are required to pay. Those that can't keep up with the fees are sent back to jail. "Whatever money you paid to the system, they got, but you're back in jail, so now the taxpayers are paying for you. It's a mess.

"I find myself wanting to stay in my house just like I was doing before," she added, noting that she hasn't become fully accustomed to the fact that she is free to go to the store or simply step outside her house when she wishes, without repercussions.

In February, Alexander spoke before the Florida Senate Rule Committee in favor of the state's Senate Bill 128, which would shift the burden of proof from the defendant to the state in "Stand your ground" hearings.

"I'm just going to give you three numbers," she stated before the committee. "Number one. Number 12. And number 20. For me, one shot, a 12-minute verdict got me 20 years. I did go through a 'Stand your ground' hearing. And in that hearing, you could tell the court and the prosecution struggled with that because it was difficult. With that said, putting a defendant in the position where they have to bear the burden of proof, in my opinion, removes your constitutional right, the Fifth Amendment."
She has also started the Marissa Alexander Justice Project.

"I'm going to be part of what's already out there and use my experiences and my name to bring more to it," Alexander said. "I'm not separate from anybody. This will be my contribution in solidarity."