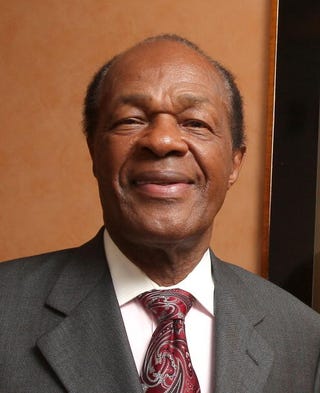 Marion Barry, the grassroots hero who overcame a cocaine bust to resume his political career, has been stripped of his power on the Washington, DC City Council. The former mayor lost his chairmanship in a 12-0 vote by the council, the most serious rebuke of Barry in his long up-and-down career. 

The Washington Post reported:
In a stinging rebuke, the D.C. Council on Tuesday censured Marion Barry, stripped him of his committee chairmanship and referred allegations of public corruption to the U.S. attorney's office for possible criminal prosecution — unprecedented sanctions against the iconic former mayor.
Barry (D-Ward 8), known as a skillful politician with a history of personal flaws, was woefully outnumbered as all 12 of his colleagues voted in favor of resolutions that in effect punished him after allegations that he lined his pockets with taxpayer money.
Barry was defensive as he tried to persuade council members to first allow the elections and ethics board to look into the findings of a report by Washington attorney Robert S. Bennett, who concluded Barry personally benefited from a $15,000 personal-services contract he secured for his on-again, off-again girlfriend, Donna Watts-Brighthaupt. The report said Barry took a cut of the contract for himself, violated conflict-of-interest rules in awarding the contract to Watts-Brighthaupt and impeded the investigation
The complete article at: http://www.washingtonpost.com/wp-dyn/content/article/2010/03/02/AR2010030202706.html