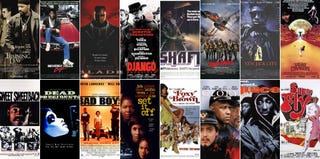 (The Root) — Are you more of a blaxploitation fan or a Tarantino buff? Do you prefer your bank robbers to be a band of 1990s ladies gone bad or Vietnam vets? And how do you like your cop movies — funny or dead serious? These are the important questions you must ask yourself as you vote to determine which black action films will advance to round 2 of The Root's March Movie Madness tournament.
You're not done voting! Vote for our other round 1 matchups:
Click here to see the full bracket.
Like The Root on Facebook. Follow us on Twitter.