If I had a dollar for every headline our president-elect generates in a single day, let alone an entire campaign season, I would probably have enough money to pay off both my student loans and at least half of the debt his lying ass pretends not to have. As someone who can see, hear, read and use Twitter, I'm fully aware of all the places Mandarin Orange Mugabe can take us in the shortest amount of time. And like the "failing" New York Times, I do wonder if "the continuing reality show that Mr. Trump creates may help protect him from deep damage by any particular scandal."

In this week alone, the man—yes, I'm feeling benevolent today—has had stories of him paying prostitutes to pee in places not near a toilet, all while beefing with Meryl Streep, CNN, BuzzFeed and his archnemesis, the truth.
Not to be outdone, the next prez also held a farce of a press conference that did nothing but further confirm fears that we are in for an insufferable time contending with such a corrupt, clueless, pompous, vicious and clownish administration. However, whenever Mandarin Orange Mugabe bombards us with far too much information (just about every single day), there are calls for us to focus on the "bigger picture." Whenever our little rambunctious buffoon of a president-elect generates too many headlines within a teensy space of time, some will argue that we are being had!
You see, when Mandarin Orange Mugabe starts tweeting about Streep, he's not doing it because his frail ego can't take criticism. No, no. He's doing it to distract us from some more heinous act, and apparently, we're being too silly to notice. It's dressed up as concern, but it's wearing feelings of intellectual superiority underneath.
Yes, there is reason to worry that a reality-TV president would employ theatrics as a distraction tactic. After all, this is a man known to call tabloids and feed them stories about himself. Some people live by the mantra "Keep my name out your mouth," while others, like our president-elect, not only want you to keep their name in your mouth but will also take an Uber to your home in order to place their name directly inside it.
G/O Media may get a commission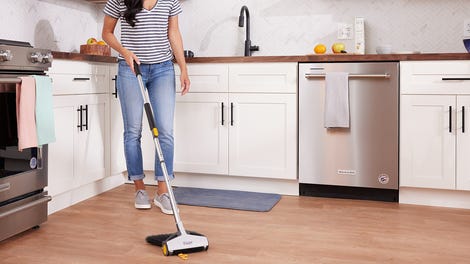 BOGO 50% Off
Flippr - BOGO 50% Off
Nevertheless, when people say, "Trump is doing this to distract you," they are giving this Canal Street version of Lex Luthor way too much credit. If there's any singular thing this demagogue needs to be given less of, it is credit. The president-elect is not that hard to figure out. He is a narcissistic buffoon who cannot stand not being liked.
That's why he went after Streep. He's on the verge of being sworn in as the 45th president of the United States of America, and the popular kids in Hollywood still don't give a solitary damn about him. If anything, they loathe him now more than ever. That's why he took to Twitter to call her "overrated." It's the same reason he took shots at Vanity Fair over the review of Trump Grill(e). The same goes for the cast of Hamilton, Jay Z and Arnold Schwarzenegger.
This is not the work of a mastermind; it's the labor we typically associate with insecurity.
Still, whatever we are being fed by this tangerine tyrant in the making, rest assured that all of it is bad and, because he will be president, worth considering.
One can focus on stories about golden showers, along with reports of campaign staffers meeting with Russian-government officials, along with unbecoming public beefs with thespians. They all point to different issues. While the piss-stained stories may sound the most superficial, keep in mind that this is the guy who claims to have grabbed women by the pussy. The same man who reportedly walked in on teen pageant contestants as they were undressing. A man who threw a party so raunchy that Uncle Luke said he had to leave. Uncle Luke!
In new BBC reporting, there are claims that other people have video clips of some of the events mentioned in the dossier. Beloveds, have we embraced the plausibility that we could have our sexual equivalent of Rob Ford and potentially a sex-tape POTUS? Salacious does not negate its severity, and if it's proved true, you can best believe that I and others will dangle this ditty over the heads of the evangelicals who ended up supporting him as they continue to vilify others.

In sum, there are many reasons to loathe and be disgusted by the man taking office after President Barack Obama. We should cherish them all. It's not our fault that Mandarin Orange Mugabe is the intersection of scandal and ADHD. So when this bombardment of news happens again—like say, by the end of this sentence—ignore the chorus line when they croon, "TRUMP IS DOING THIS TO DISTRACT YOU FROM THAT." Be Mariah Carey at Dick Clark's New Year's Rockin' Eve to the bullshit. And keep score, because it all ultimately matters.