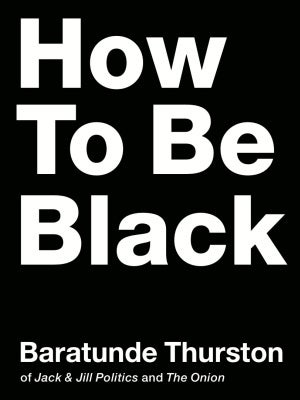 Struggling to figure out how to be black in the 21st century? Baratunde Thurston has the perfect guide for you. In How to Be Black, the writer-comedian doles out advice on critical issues in a collection of essays such as "How to Be the Black Friend," "How to Speak for All Black People" and "How to Celebrate Black History Month."
This fun read is also a biting critique of the media's insistence on portraying blackness as one-dimensional. Through humor, Thurston teaches readers how to be black by reminding them that there really is no one way to do it.
Fans of Stuff White People Like, This Week in Blackness and other blogs that take satirical shots at racial stereotypes are sure to love How to Be Black. The book is set for release on Jan. 31, 2012, but is currently available for preordering.
Previous recommendation: Celebrate Black Cinema in San Diego.
Got ideas for The Root Recommends? Send them to recommendations@theroot.com.
If you want to see what's hot on black Twitter, check out The Chatterati.Akoto Ofori-Atta is the editor of The Grapevine. Like her Facebook page and follow her on Twitter.