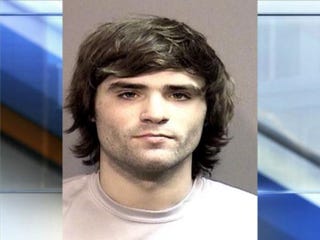 A Missouri man has pleaded guilty to making a terrorist threat on social media against black people at the University of Missouri after the university's president was ousted because of complaints over his handling of racial abuse, Reuters reports.
Hunter Park, 20, pleaded guilty to the charge Monday and is scheduled to be sentenced June 16. Boone County, Mo., Assistant Prosecuting Attorney Brouck Jacobs said that he has recommended three years in prison for Park, who remains free on bond until his sentencing. 
"The facts of the case merit prison and not probation," Jacobs said.
Last September, Mizzou grappled with unrest after reports of systemic racial abuse, and inadequate handling by the administration, led students to protest. In November, Mizzou football players refused to practice or play until Tim Wolfe, the president, resigned. In November, Wolfe did resign, and about two days later, Park was arrested after circulating threats on social media, including threats to "shoot every black person" he sees.
"Some of you are alright. Don't go to campus tomorrow," one post by Park read. "We're waiting for you at the parking lots," another said. "We will kill you."
Read more at Raw Story.