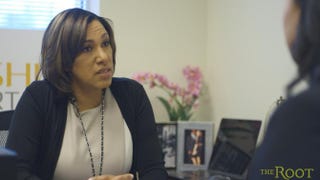 Infertility is a disease. And National Infertility Week is dedicated to raising awareness of reproductive health. This year the week kicked off April 24.
Let's admit it—using fertility clinics, freezing eggs and even surrogacy are still somewhat taboo in the black community. Even as we hear more and more about reproductive health from celebrities—Tyra Banks, Shonda Rhimes and Mellody Hobson, to name a few—who have openly discussed surrogacy and their journey to parenthood, still, this notion has some people shifting in their seats.
Oshun Fertility is a black-owned fertility agency founded by Helen and Marcus Stephens, a couple who struggled with infertility issues of their own. It is the first egg-donation and surrogacy agency specifically for clients of color. It hopes to put an end to the stigma attached to infertility, while helping couples conceive healthy black and brown babies.  
Like The Root on Facebook. Follow us on Twitter.